Eastern Himalayan Rural Futures®:
Ecology for the New Economy
Virtually bringing together 12 Eastern Himalayan Capitals and 10 Countries for
creating a Naturenomics™ Agenda – Ecology for the New Economy
The Eastern Himalayan region suffers from the historical problem of being natural capital rich, but money poor. As the world sets goals for the future of climate and biodiversity, the Eastern Himalayan region must seize this opportunity to take the lead on a new future for people and biodiversity.
Last year, at the 8th Eastern Himalayan Naturenomics™ Forum, the Balipara Foundation held multiple conversations on the theme of Ecology is Economy. Building on these conversations and the key outcomes from this forum, this series of the Naturenomics™ Dialogues will explore and debate the theme of Rewilding the Future: moving beyond rewilding as a means of restoring the complexity of our natural ecosystems, to restoring the interdependence between our natural, social and economic systems by building a new, natural capital economy participatorily led and stewarded by indigenous and rural communities.
This is the first step on the path to equitable climate resilience for people and biodiversity in the Eastern Himalayas.
Through this series, we explore the role that our rich forests can play in our wellbeing and resilience, in mitigating climate threats and its social repercussions, how to create an equitable ecological budget and how a rewilding economy could help communities achieve greater agency over setting their own development and wellbeing priorities beyond the limitations of the GDP.
Forests For All : Intersectional Climate & Environmental Resilience
Rewilding the Ecological Budget
Rewilding Wellbeing & Equity
16th June 2021
Forests for All : Intersectional Climate & Environmental Resilience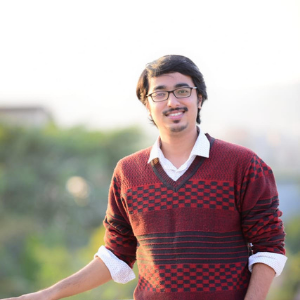 PhD Research Scholar  (Economics)
LGBTQIA+ activist and organiser of the annual Pride Parade (Guwahati)
Co-founder of Xomonnoy
Pratik Permey was born in a village called Amulapatty which is located in the greater area of Gogamukh region, Dhemaji,Assam. He/She/They is an aspiring actor, singer, songwriter, model, MC, a social activist from Assam. Despite not having professional training in any of the art forms he currently practices, it was instead his keen interest in performing arts that pushed him further, and he made significant stride in the aforementioned fields. Being from an area in rural Assam with minimal resources, he has struggled his way through the industry, establishing himself as a well-rounded artist in the city of Guwahati(Assam). With a momentous contribution to social causes such as blood donation, cleanliness drives, cancer care,anti-tobacco campaigns, gender equality etc. and a fervent volunteer of NSS India, he aspires to be an artist with a vision.
Hasina Kharbhih is an Ashoka Fellow and Aspen ILI Fellow, Founder and Managing Director of Impulse Social Enterprises and Founder Chair of Board of Impulse NGO Network. For 30 years now, she been working to provide sustainable livelihoods in a safe environment for women and children. She created the nationally and internationally acknowledged Impulse Model (formerly known as The Meghalaya Model) a holistic method to address human trafficking. The Impulse model has won awards such as the Japanese Award For Most Innovative Development Project from the Japanese Social Development Fund, which has also supported the organisation to scale its work in Myanmar since 2013, Nepal and Bangladesh. Ms. Kharbhih has gained a multi-sector expertise, including leadership and Institutional Management, human rights, livelihoods and rural development, anti-human trafficking, migration, gender based violence, child rights, HIV/AIDS education and intervention, substance abuse and adolescent health.
23rd June 2021
Forests for Health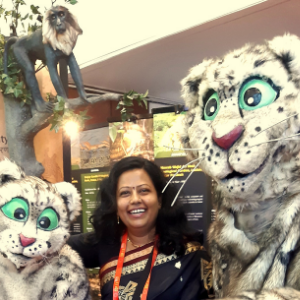 Dr Sonali Ghosh is an Indian Forest Service officer with more than 23 years of work experience in the field of wildlife and natural heritage management in India. She has a dual master's degree in wildlife science and forestry and a PhD degree in Geography from United Kingdom. A co-editor 2 books; Cultural Landscapes of Asia and Wild Treasures- reflections on natural heritage in Asia, an Anthology; her current research interests include Ex-situ conservation, Protected Area Governance and exploring nature-culture linkages for heritage conservation. She is currently serving as Deputy Inspector General of Forest-Central Zoo Authority with Ministry of Environment Forest and Climate Change.
Dr Sunita Pradhan from ATREE's Eastern Himalaya – Northeast India Office. Dr Sunita Pradhan, Director of Science, Padma Naidu Himalayan Zoological Park. Sunita is the world's leading red panda ecologist. She has worked with red pandas for eight years and is the only person to have studied them both in the wild and in captivity. Working currently on Human-Wildlife Interactions and presently involved in four projects spread across the lowland forests, Mid hill and High altitude forests of Darjeeling Himalaya.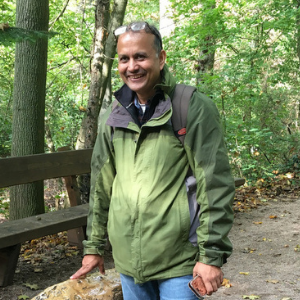 Since 1997, Parag has been  involved with the Pygmy Hog Conservation Programme (PHCP) implemented in Assam by local project partners – Aaranyak and EcoSystems-India. PHCP is a collaborative project of Durrell Wildlife Conservation Trust, IUCN/SSC Wild Pig Specialist Group, Forest Department – Govt. of Assam and Ministry of Environment, Forest & Climate Changes – Govt. of India. PHCP is working towards the conservation breeding, habitat restoration and reintroduction of critically endangered Pygmy Hog (Porcula salvania) in India particularly in Assam since 1996. He began his career as Project Officer PHCP and was engaged in veterinary support, healthcare, management and breeding of captive hogs. Later, Project Manager, He  became involved in habitat restoration, reintroduction and monitoring of reintroduced hogs in addition to previous responsibilities. Since 2018, Parag has been leading the programme as Project Director.  
30th June 2021
Rewilding the Ecological Budget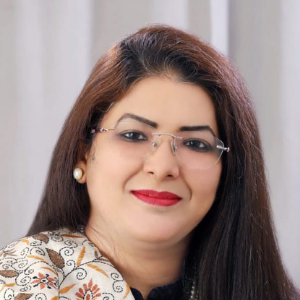 A post graduate environmentalist, Shalini is a Climate Change visionary. She has been actively working in sustainability and developed a Zero Waste program which helps entities to reduce their Carbon-Footprint. Her 'Project Zero' made headlines when it was awarded by the Uttarakhand State govt. An active social worker, she has several awards that add to her laurels. She is associated with MSME and with Delhi Govt on their Entrepreneurship Mindset program. She is a mentor to multiple woman-led enterprises. Her first book happens to be the first book on 'Circular Economy' in India. She is working with NITI Aayog on formulating policy in Circular Economy for India. She has been awarded by Social Founder; London, Global Goodwill Ambassador; the US, ICUNR; India. She has been given the Women in leadership award by Pathbreakers 2020. Currently, she is chairing the International Council for Circular Economy. An active speaker, she takes up initiatives in promoting educational opportunities, leadership development, entrepreneurship and empowerment of youth and women
Sourav leads the corporate social responsibility efforts of Tata Steel which is among the oldest, largest and most diverse societal development efforts of India Inc. He anchors a team of more than 600 colleagues which works closely and constantly with communities to co create solutions to the most underserved issues of the least visible groups, reaching more than a million and a half lives annually across India.
He joined the Tata group, as part of the Tata Administrative Services, in 2007 and his experience spans CSR, sustainability and corporate finance / M&A across a range of sectors. In his last engagement, Sourav anchored the sustainability strategy work of the Tata Sustainability Group (TSG) and worked with Tata companies to integrate social and environmental aspects within their approaches to business. He has also worked on setting up disaster response frameworks for the Tata group while managing post disaster relief and long term rehabilitation programmes within and outside India. He has also worked with the Grameen Bank (Bangladesh) and other organizations in the Indian development sector before joining the Tata group and retains a keen interest in development finance.
Sourav holds a graduate degree in Economics from Delhi University with Postgraduate Diploma in Management from IIM Ahmedabad and M.A. in Business Law from National Law School (Bangalore) in 2015. He loves playing any sport, understanding the history of cinema, trekking and reading a good book in his spare time.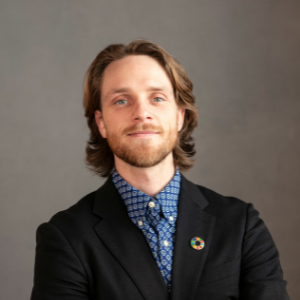 Oliver Miltenberger is an expert in ecological conservation and the economics of climate change. He has worked with multiple countries on every continent to support protected areas, managed lands, and the socio-economic systems that drive them. He owns and operates various consulting groups and has held positions with the US Geological Survey and NASA and served as fellow or grantee at the National Science Foundation (USA), USAID, Harvard Travellers Program, Colorado School of Global Environmental Sustainability, and German-Australian Climate and Energy College. Oliver is currently a visiting scholar at UC Berkeley and late-stage PhD candidate at the University of Melbourne where he studies the global scale-up of climate smart agriculture, the design of carbon markets, and pathways for different countries to reach their Paris Agreement ambitions. He holds a bachelors by honors in environmental studies and masters of science in ecology and international development. 
7th July 2021
Rewilding Wellbeing & Equity
Pema Lama is Director at the Bhutan Ecological Society, a non-profit organization that connects science, business, and policy with the goal of building and sustaining resilient communities and functional landscapes. She has worked at the Asian Development Bank, International Institute for Sustainable Development, Secretariat for the New Development Paradigm and the Bhutan Foundation in areas of economic development, green public procurement, sustainable consumption and production, societal wellbeing and Gross National Happiness. She is passionate about building a more sustainable and inclusive world and enjoys exploring the inner dimensions (individual mind-sets and behaviour) and outer dimensions (systems and institutions) that affect and shape the world we live in. She graduated with an MBA from Aarhus Business School in Denmark and a BA in Economics and International Relations from Tufts University in the United States.
Diana Friedrich is an adventurer and naturalist. After volunteering at Greenpeace in Buenos Aires while studying Environmental sciences, Diana started looking for experiences in the wild, volunteering at different conservation projects in Bolivia and Argentina. She coordinated field work at the Hooded Grebe Project (Aves Argentinas) for three summer seasons and volunteered as field technician at the Great Anteater reintroduction project in the Iberá Wetlands (Rewilding Argentina). She then studied Nature Conservation in South Africa, which included a year long practical experience that she did in wildlife reserves in Zimbabwe and Kenya.
Currently, she lives in Camarones and coordinates Rewilding Argentina´s Patagonia Azul project.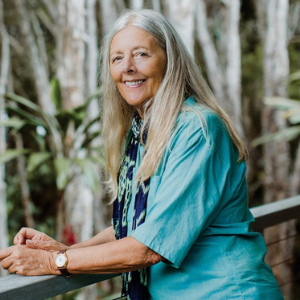 Author and filmmaker Helena Norberg-Hodge is a pioneer of the local economy movement. Through writing and public lectures on three continents, she has been promoting an economics of personal, social and ecological well-being for more than 40 years.
Helena is the founder and director of Local Futures and The International Alliance for Localization (IAL). Helena is also a founding member of the International Commission on the Future of Food and Agriculture, the International Forum on Globalization and the Global Ecovillage Network. She has worked with the people of Ladakh, or "Little Tibet", to find ways of enabling their culture to meet the modern world without sacrificing social and ecological values.
Helena is a widely respected analyst of the impact of the global economy and international development on local communities, local economies, and personal identity, and is a leading proponent of 'localization', or decentralization, as a means of countering those impacts.
Mr. Saber Hossain Chowdhury, is Member of Bangladesh Parliament (Dhaka 9 constituency) and Honorary President of Inter-Parliamentary Union (IPU). 
Established in 1889 and headquartered in Geneva, IPU is the world's organization of National Parliaments and is the focal point for worldwide Parliamentary dialogue and building stronger Parliaments and democracies. As the first and only Bangladeshi, he served as its 28th President of the IPU from 2014-2017. IPU's current membership comprises of 179 national parliaments, having well over 45,000 members of parliaments who in turn represent 6.5 billion people across the globe. For his outstanding work and service as IPU President, the Russian Federation and Vietnam have decorated him with one of their highest national honors – "Order of Friendship". 
In a distinguished career, Mr. Chowdhury has excelled in various roles and responsibilities in Parliament, Government, political party and sports administration. 
Under his dynamic leadership, Bangladesh achieved Test Status in cricket and Bangladesh Cricket Board was decorated with Bangladesh's highest national recognition – Independence Day Award in 2000. For his services to cricket development, he is the only Bangladeshi to have been conferred with Honorary Life Membership of Marylebone Cricket Club, Lords, England. 
An active Parliamentarian and now serving his fourth term, he is current Chair of the Parliamentary Standing Committee on Ministry of Environment, Forest and Climate Change and also a Member of Parliamentary Committee on Ministry of Planning. 
He initiated the proposal for a new provision in the Constitution of Bangladesh relating to protection and improvement of the environment and biodiversity (Article 18A) as one of the fundamental principles of state policy. 
Other than introducing and piloting Private Member Legislation on criminalizing custodial torture and repealing the Leper's Act which promoted segregation, he successfully moved the Parliamentary Motion on Planetary Emergency – highlighting climate change, intensity and frequency of disasters, resource sustainability, loss of ecosystems, food security and water stress. 
He is a graduate of School of Oriental and African Studies, University of London and holds a Joint Honors degree in Economics and Politics as well as a Diploma in Law from University of Westminster, United Kingdom having completed the academic stage for entry to the Bar.
We will update soon, stay tuned.