The Balipara Foundation Awards introduced by the Balipara Foundation in 2013, stands as a platform to reward and encourage the efforts of grassroots conservationist and social entrepreneurs working tirelessly towards preserving the rich biodiversity of the Eastern Himalayas.
Belonging to Tripura, Achintya has a long list of accomplishments in the field of sustainable natural resource management where he has intensively worked with rural communities in creating livelihood opportunities. His biggest contribution to Tripura, its local communities and forests has been the initiation of the 1 st Joint Forest Management (JFM) of Tripura. Achitya graduated in Physics from Calcutta University in 1970 and he was also an associate of Indian Forest College (AIFC) in Dehradun 1975. Social Impact: Achintya played a major role in the rehabilitation of around 50 shifting cultivation-based families belonging to the Raeng tribe (Tripura) in 1981. He also set up the Forest Training School in Tripura that extended skill development and capacity building programs for rural youths. The training program included cultivation, management and utilization of bamboo for farm forestry. He also organized nature conservation awareness programs for the rural youth, through the school. He also helped create the Tripura Biotechnology Council in Tripura. Achnitya was also involved in capacity building for improved livelihood of tribal households. Economic Impact: Achintya promoted bamboo-based panels and engineering products in collaboration with Bamboo Engineering and Research Centre (BERC), Tripura Forest Development and Plantation Corporation Limited (TFDPC), Nanjing Forestry University (China) and Cane and Bamboo Technology Centre (CBTC-Guwahati). Ecological Impact: Achintya has been involved in development of avenue plantations of Michelia champaca in Atharamura Hill Section (Tripura). Achintya also promoted and launched North-east India's 1 st Joint Forest Management (JFM), a kind of participatory forestry in Meleghar. It was also only the 8 th JFM from India.
Brij Mohan Khaitan, also known as B. M.Khaitan, is the founder of the B. M. Khaitan Group. He heads McLeod Russel, the world's largest tea company, and is known for his involvement in philanthropic activities for the welfare of community and wildlife. Khaitan is also an eminent Industrialist and owns the Eveready Industries India, Ltd (EIIL). Khaitan is also involved in the manufacture of various metal and chemical products. Khaitan is also called as the 'Evergreen Team Man of India' within the Tea Industry. Social Impact: Khaitan has been involved in the acquiring of various tea estates and companies in Assam and has managed to keep them in safe hands from being converted to plantations. He has also carried out several community welfare-based programs. Economic Impact: Khaitan has been involved in playing a crucial part in the making of McLeod Russel into the world's largest tea company. He also was responsible for making Eveready Industries India, Ltd (EIIL) into India's largest battery maker. Ecological Impact: Khaitan is known to have helped carry out multiple soil-conservation programmes in Assam. He has also been involved in various programmes and initiatives to conserve the biodiversity around tea estates in Assam. Khaitan has also continuously supported the Assam Valley Wildlife Society to carry out Pygmy Hog and White Wood Duck conservation programs that helped in the revival of almost disappearing populations of the species. Awards and Achievements: 2015 – Recipient of Lifetime Achievement Award at the 3rd ET Bengal Corporate Awards.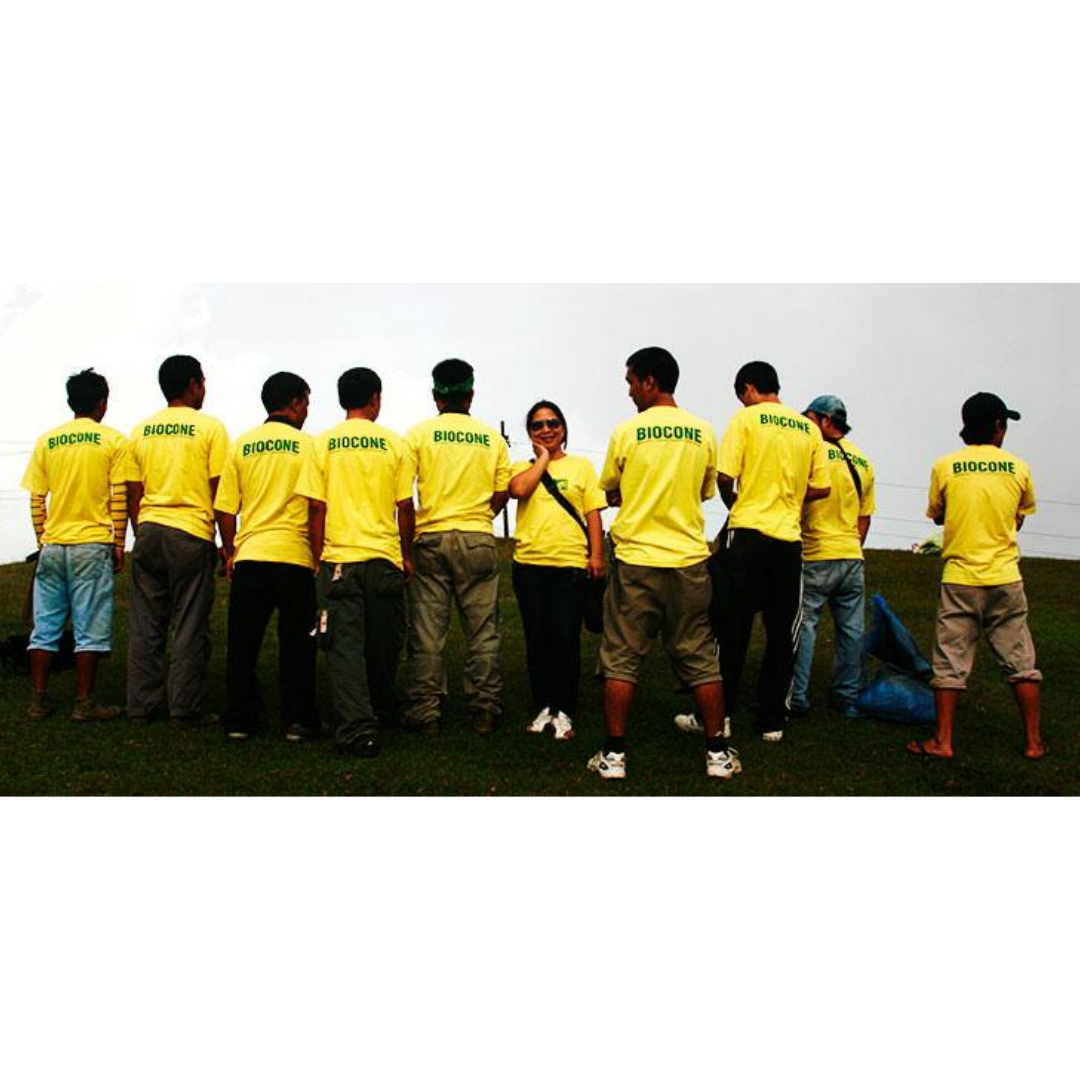 Biodiversity and Nature Conservation Network (BIOCONE) NGO
Since 2010, the year of its inception, Biodiversity and Nature Conservation Network (BIOCONE) NGO, has been growing in the field of nature conservation in Mizoram. The organization is working towards raising awareness among local communities regarding the importance of biodiversity and ecological balance in India, specifically focusing Mizoram. The organization is also involved in wildlife documentation and exploration of Northeast India, particularly in Mizoram. The organization also carries out rescue and restoration of endemic, endangered or economically important species. The organization also creates awareness against wildlife trade through public campaigns and legal procedures. Social Impact: BIOCONE has carried out outreach programs with local community members in the past in the villages of Mizoram and also consecutively carried out cleanup drives during the nature trail as a part of the program.They are also involved in carrying out awareness campaigns for schools and local communities on different aspect of nature and wildlife conservation. The organization is also working with rural communities that live near protected areas to work on conservation models that can assist in welfare of nature and at the same time also promote rural development. The main aim of these conservation programs is to reduce dependence of communities on protected areas. Economic Impact: BIOCONE is focused on promoting ecotourism in Northeast India. Ecological Impact: BIOCONE has been able to conserve more than 1500 hectares of forest land in Mizoram through the help of community leaders. They also conducted a tree plantation program in 2015, in collaboration with Mizoram University on the event of World Environment Day. The program was funded by YES Bank.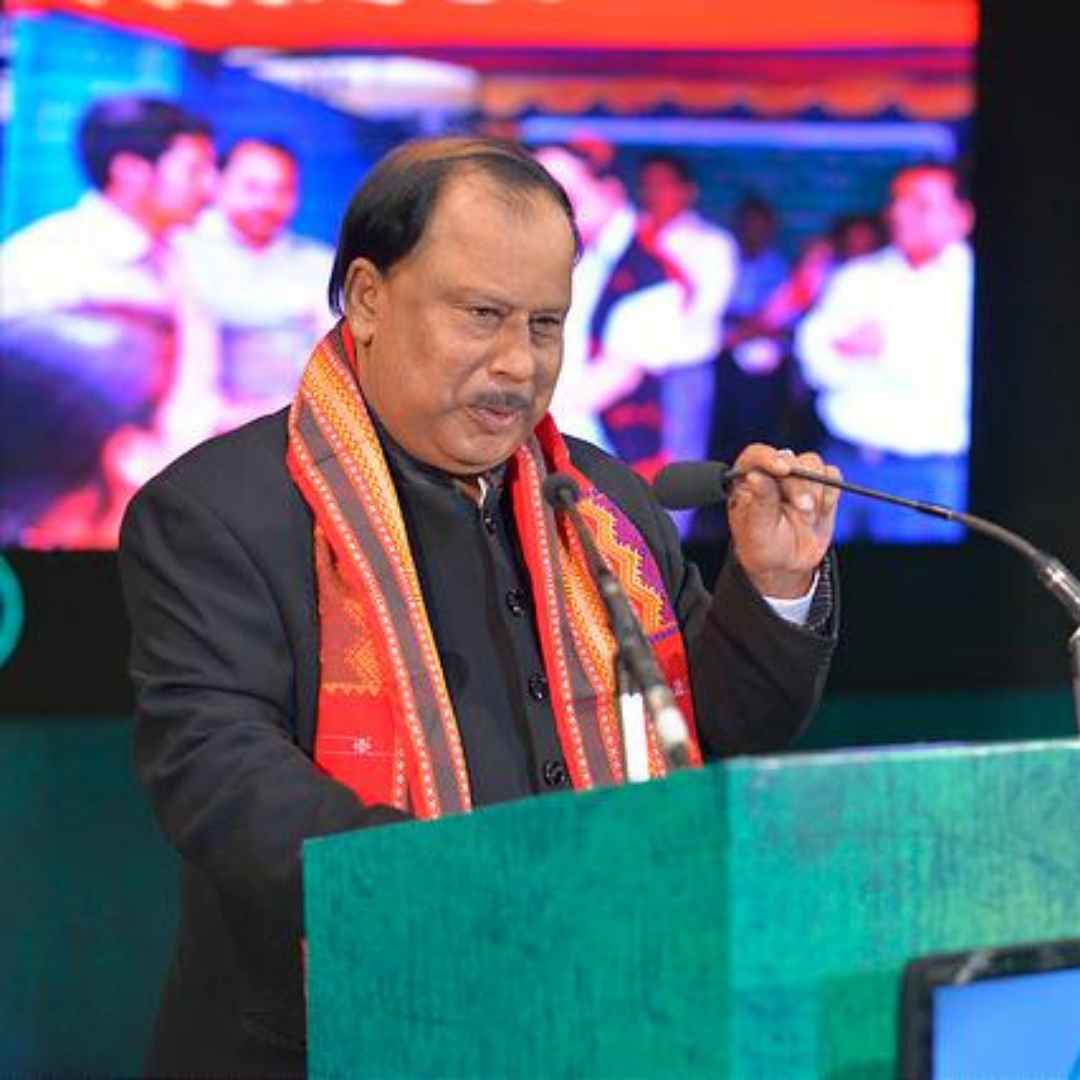 Dr. K.M. Bujarbaruah is an alumni of ARS (Agricultural Research Service – 1977) and he has developed various models of integrated farming systems during his career. He is also involved in the research of domesticated animals like the mithun and pig. He also facilitated the release of Northeast Indian indigenous variants of rice, turmeric and tomatoes to the local markets. He also has a stronghold in the molecular research of flora and fauna of Eastern Himalayas. Dr. Bujarbaruah has worked towards empowering and strengthening Northeastern India's food demand with the help of modern agricultural technology. He also organized the first ever International Conference on Organic Farming – Northeast India in 2004. He also established for the first time an e-village in Meghalaya for Agriculture- related information percolation to farmers. Dr. Bujarbaruah is also the Deputy Director General (Animal Sciences) of Indian Council of Agricultural Research, during which he supervised and coordinated major programs through Agricultural Universities and ICAR Institutes. Dr. Bujarbaruah was also assisted in making bi-lateral programs with different countries on animal sciences. He has nurtured and mentored several academic students for their post graduate and doctoral studies. For his contribution towards interdisciplinary science related to animal husbandry and food, he was awarded the Food for Future Award by Balipara Foundation. Social Impact: His work on animal sciences and indigenous food in Assam has helped reduce food security concerns in Northeast India. Economic Impact: Dr. Bujarbaruah's work has not resulted in directly bringing out positive economic impact, but it has contributed in promoting within-state local trade of food, and thus reducing dependence of food trade from other states. Ecological Impact: His work has helped in introduction of sustainable agriculture to more than 300 farming communities in Northeast India. Awards and Achievements: Recipient of Fakaruddin Ali Ahmed Award Recipient of Jewel of Sikkim Award Recipient of Distinguished Veterinarian Award Recipient of LifeTime Achievement Award to a serving employee Bujarbaruah's team was the Recipient of, Basant Rao Naik award Best Annual Report Award of ICAR; One more Fakaruddin Ali Ahmed Award Fellow of National Academy of Agricultural Sciences (FNAAS) Fellow of National Academy of Veterinary Science (FNAVS) Chairman of Research Advisory Committees of ICAR Member of Research Advisory Committees of Deemed to be Universities of IVRI and NDRI Member Board of Management of Agricultural Universities
Eastern-himalayan Conservation Award
Khanchendzonga Conservation Committee (KCC)
The state of Sikkim, currently considered the cleanest state of India in terms of rural sanitation, is a scenic state located between the kingdom of Nepal in the west, Bhutan in the east, Tibet in the north and Indian state of West Bengal in the south. It is also home to mountain peaks Dzongri (4030m), Goecha-La (5002m) and Mt Khangchendzonga, the world's third highest mountain at (8586m). The tourism in this area picked momentum within the past two decades and has created employment and revenue opportunities for many local community members. But it has also caused damage to the landscape due to the rampant tourism activities. So the Khanchendzonga Conservation Committee NGO was formed in 1996 constituting representatives from local community and stakeholders from the tourism industry to work towards conservation of natural and cultural aspects of Sikkim. KCC aims to assess and mitigate the negative impact of developmental activities in the state. Its roles include skill development programs, micro planning, awareness campaigns, monitoring of natural resources and also advocacy for required policy changes. The Committee is registered under societies act with Sikkim Government in 1997. And they won the Eastern- Himalayan Conservation Award in 2015 for their contribution towards the welfare of nature and wildlife in and around Sikikim. Social Impact: The KCC has promoted the construction of toilets in Sikkim. It is also campaigning against water contamination from human wastes. The Committee has backed environmental engineers to construct septic tanks that are appropriate for high elevations. Economic Impact: The KCC is involved in promotion of community-based tourism to provide sustainable employment opportunities and revenue to local community members. It is also integrating with education institutes to collaborate with teachers and students to impart conservation education across Sikkim. The committee also oversees developmental programs in the state of Sikkim. Ecological Impact: The KCC has been helping restoration of forest areas in Sikkim with prioritized focus in and around Khanchendzonga National Park. The committee is promoting sustainable tourism for the zero-waste trekking trails and camps by providing training programs to nature guides, homestay operators, tour operators, porters and other staff. The Committee also runs a garbage segregation unit near Dzongri trail in Khanchendzonga National Park. Awards and Achievements: 2013 – Organized Sustainable Conservation Approaches in priority Ecosystems in collaboration with US-AID & WWF- India.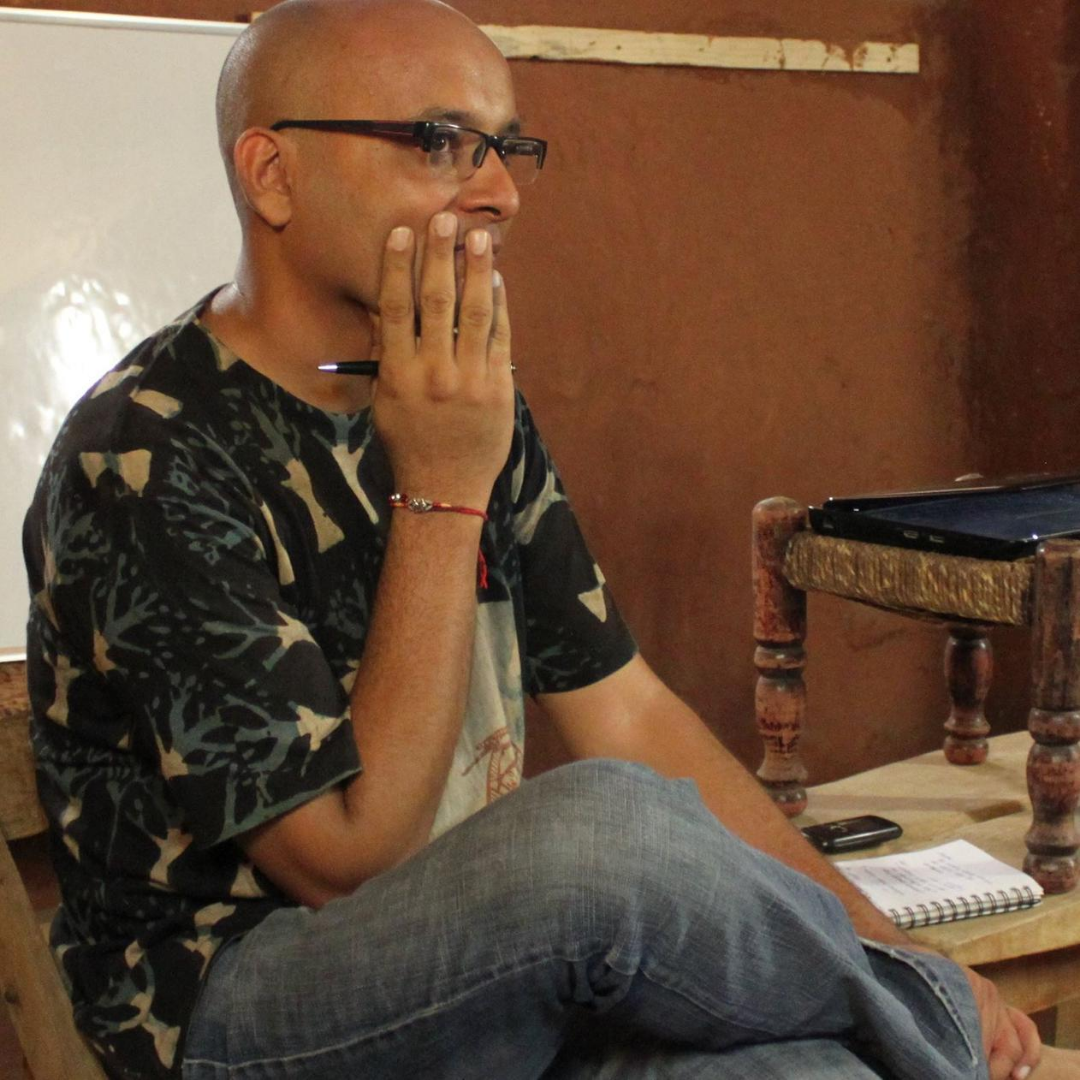 Sandeep Gurung from Sikkim
Nimesh Ved leads the Samrakshan, a Non-profit organization that has been working towards conservation education and capacity building in North-east India for more than a decade. Previously, Nimesh was working independently in programs involving conservation issues in remote locations of Central and Northeast India. Then after specifically focusing on working in the State of Mizoram, he designed, implemented and documented a conservation education- based program which was community-centric and also sensitive to their cultural values. After which he prioritized working on the field of conservation education, which he explored by reaching out to different types of stakeholders. Nimesh joined Samrakshan in 2002, after giving up on an established corporate sector job to take on a career in conservation. He also manages the Asha education initiative in the state. The management skills background that he originally is from, helped him in effectively assisting his team at Samrakshan. Nimesh also is a nature and wildlife writer, who has published both scientific and popular articles in magazines and newspapers on various topics pertaining to wildlife conservation in general. And he has been a part of various conservation education based programs that have successfully been executed in Northeast India. For his contribution and efforts, Balipara Foundation awarded Nimesh with the Green Guru Award in 2015. Social Impact: Nimesh has reached out to multiple stakeholders ranging from local communities of rural villages to governing bodies, where he has been able to convey the message of importance of wildlife conservation to the masses. Economic Impact: Nimesh's contribution to wildlife conservation and education has not directly brought about significant economic impacts. Ecological Impact: Nimesh has raised awareness regarding conservation issues in Northeast India among various stakeholders. He has also documented interesting micro and mega fauna that he has published as short notes and reports in reputed scientific journals and magazines. His writings and articles on conservation issues in Mizoram have helped in bringing awareness regarding the problems faced by wildlife in Northeast India. Awards and Achievements: 2009 – Recipient of Rufford Small Grant for a project on the 'Conservation of Wildlife through Conservation Education in South Mizoram, India' 2012 – Recipient of Royal Bank of Scotland 'Green Warrior' Award 2014 – Recipient of Oriental Bird Club Conservation Fund for a project on 'Capacity building of local cadre in Dampa Tiger Reserve (Mizoram) to conserve birds and other bio-diversity values in times of changing land use'.
PangChen Lakhar Community Conserved Area Management Committee (PLACCAMC)
Local communities that inhabit villages around Protected Areas are one of the foremost stakeholders for conserving, due to their dependence on it. Their involvement in its conservation can help both nature and community to grow as one. The villagers of Kharman and Kyalegteng in Arunachal Pradesh were inspired by the idea of Community Conserved Area and approached Tata Trusts and WWF – India for technical and financial support to demarcate 85 km² of unclassed State Forest land as the Pangchen Lakhar Community Conserved Area (PLACCA). The Committee for PLACCA was formed by members of the Panchayat, village elders, and youth who work for the conservation and management of the forests. And their agenda was to secure the neighboring forests and its wilderness. For PLACCAMC's foresight and unified efforts in conservation, the team was awarded The Balipara Foundation Nature Conservancy Award. In 2015, the PLACCAMC were in talks with the General Reserve Engineering Force (GREF) to discourage the construction of a new road through the Community Conserved Area to save the Red Panda Habitat from being ruined. The Committee has been awarded the Balipara Nature Conservancy Award in 2015 to commemorate their sustained and continued efforts towards wildlife conservation Social Impact: The Committee has been proactive in promoting and encouraging local villagers to take up agriculture for their livelihood. They are also interacting with villagers and fostering them to practice traditional mitigation techniques to mitigate human-wildlife conflict. Beneficiaries of PLACCAMC are about 14 villages and more than 400 households. Economic Impact: The Committee is promoting Community-based Tourism in collaboration with other village institutions. They are also making traditional Tibetan Incense Sticks in a way forward to promote sustainable living from forest resources. Ecological Impact: The Pangchen Lakhar Community Conserved Area has been successful in safeguarding the homes of the endangered Red Panda, Musk Deer, Serow, Goral, Himalayan Black Bears, Siberian Weasels, Leopards and Wild Dogs. Awards and Achievements: The Committee received a three-year long grant ($ 40,000) from the Department of Science & Technology, Government of India.
Richard Belho, also known as the 'Bamboo Architect' runs Zynorique Initiatives, an architecture firm and organization based in Kohima, Nagaland along with Kezhagwetuo Peseyei that constructs eco-friendly structures and also provides training of employable skills to the youth of Nagaland. His architecture firm started in 2002, and it works towards promotion of sustainable construction and implementation of innovative and ecological architectural concepts. His motivation behind promoting Bamboo comes from his late uncle Norman Putsure, with whom he used to closely promote bamboo use in Nagaland. He believes that Bamboo will be the future of material for construction and says that with sufficient research and community involvement, it can also help in shaping of Rural Economy in India. Richard envisions for the future that Nagaland should be known for its organic food production, world-class bamboo prefabricated structures, skilled bamboo workers and also 'Nagaland' as a sustainable and well-known tourist destination. He is also a part of the Youthnet Plus and YI through which he hopes to empower local youth of Nagaland to bring about positive change to the state and people of Nagaland & India. Some of his past works based on Bamboo include construction of Bamboo Pavilion at Naga Heritage Village in Kisama, Traffic Control Booth at Naga Heritage Village in Kisama, Bamboo Cottage at NBRC in Dimapur, North East Stall at NE-AGRI EXPO site in Dimapur, International Stall at NE-AGRI EXPO site in Dimapur, Balcony at Nagaland University in Lumami, Office Complex, CIH in Medziphema, Bamboo Structures, Bamboo Prefabricated Structures, Towers, Bridge and Cottage Accommodations and also Wild Duck Bamboo Restaurant at Eco Village in Tsiepama. Richard completed his graduation in Architecture from Businayana Mukundadas Sreenivasaiah College of Engineering from Bangalore. And in 2015, he won the Naturenomics™ Award from Balipara Foundation for his contribution to an ecologically sensitive future for Nagaland. Richard aims to supply prefabricated cottages all over India in 2016. Social Impact: His organization has helped more than 600 youth from Nagaland with employment within the last decade. He has also helped impart beneficial crafts and nature-based skills to local youth through his organization, by which he aims to inspire them to focus on raising awareness about the art and culture rich state of Nagaland. Economic Impact: Richard has been promoting the use of Bamboo for use in construction and has also promoted its use for making Bamboo toys, bamboo-based jewellery items, hot pressed bamboo boards, cold press roofing systems, bamboo cutters and prototypes for Commercial Production in the Handicraft Sector among other utility items. Ecological Impact: His architectural principles work towards making use of bamboo instead of modern building materials for use in making homes and other structures. Use of bamboo is an ecological alternative in comparison to the concrete and stone-based building materials which promote mining and extraction of natural resources. And they are also comparatively well-suited to the landscape of Nagaland that is prone to earthquakes and other natural calamities. Awards and Achievements: 2010 – Recipient of Bamboo Pioneer Award by the World Pioneer Organization 2012 – Recipient of Young Designer Award by Indian Architect and Builder Organization.
Founder and managing trustee of the Legal Initiative for Forest and Environment (LIFE) in 2005, 42-year old Ritwick Dutta is an Environmental Lawyer who has raised his voice for many environmental issues in India. He has strongly advocated against illegal and unruly industrialization in India, which can potentially damage our country's remaining Protected Areas. Ritwick also raised his voice against the illegal construction and encroachment of an ashram within the Girnar Sanctuary for Asiatic Lions in Gujarat. The ashram continued to encroach and damage the sanctuary and Ritwick continued to petition against it in court. And many such environmental cases drag along for years without any concrete verdict. Ritwick still continues to fight similar battles in his day-to-day life, with newer cases coming his way, as he believes that 'the environment has all the right to exist, and since we are not the creators, we cannot be the destroyers of nature either'. He also strongly feels that the future generations should be able to see how beautiful India is, and to make sure of it, he feels, that we need to protect it from being damaged. From a young age, Ritwick was exposed to how large-scale dams were capable of damaging forests and wildlife. Ever since, he has felt towards working for the welfare of the environment. Ritwick completed his graduation in Sociology, LLB in university of Delhi and he also completed a diploma on Environmental Law from WWF-India, back in 1996. Besides which, he has also traveled in and around India to understand about the country's grassroots and environmental issues. He understood how Public Interest Litigations (PILs) can be used in courts in the favor of Conservation and so he became a Supreme Court advocate in 2001. Ritwick is also a member of the Environmental Law Alliance Worldwide (ELAW) – Global Network of Environmental Lawyers. As a legal advisor of Wildlife Trust of India (WTI) and Himalayan Environmental Studies and Conservation Organization (HESCO), he has assisted multiple projects and petitions to bring about environment favoring results. He also works on the web-based initiative 'Forest Case Update', to provide information on grassroot groups. One of his first cases was against Industrial Giants Vedanta, against the mining of bauxite in Niyamgiri, where he represented the Dongria Kondh Tribals. Only 28-years old when he took up the case, the court's verdict resulted in the Vedanta having to take permissions from the tribal communities for mining, which was denied, and eventually a major portion of the forest was saved from destruction. Unlike Vedanta, Ritwick's judicial journey has seen more of lost lawsuits based on his experience. But the one element that potentially changed things around for Ritwick was the Right to Information Act (RTI) introduced in 2005. Some of his biggest environmental wins have been against the Lafarge's Project in Himachal Pradesh, Jindal's Steel and Power Project in Chattisgarh, Illegal sand mining in Uttar Pradesh and the large-scale dams in North-east India and Uttarkhand. Ritwick still continues to be the voice for multiple cases of environmental degradation and indigenous communities, and for this, he was awarded the Green Legal Award by Balipara Foundation in 2015. Social Impact: Ritwick has published quite a few environmental law-based literature and case studies based on Indian judiciary. And he also feels that the court plays a crucial role in how environmental norms are regulated in India. A majority of the people who come to take legal advice from Ritwick include common people who have very little or nothing to offer in return. Ritwick continues to fight their cases, even if it meant doing it in return for fruits, vegetables, souvenirs or nothing at all. Economic Impact: Ritwick's contribution does not have direct economic value, but it has helped in the conservation and restoration of multiple natural habitats that have supported the local and indigenous communities to sustain. Ecological Impact: Ritwick has fought multiple environmental hazardous projects that were planned in Protected Areas and which made use of falsified Environmental Impact Assessment Reports. He has been working towards strengthening the Environmental Impact Assessment processes to help the environment and indigenous communities from industrial entities. Ritwick has introduced "environmental democracy" that gives citizens the tools to assess impacts of developmental activities and to call against destructive practices. He received an early grant of 5,000 pounds that assisted in him taking environmental cases in front of the Central Empowered Committee, and to support research and investigation. After which he received the Rufford Foundation Innovation Award that helped him conceive the Environmental Impact Assessment and Resource Centre in India. He also made use of the remaining grant money to support citizen-organizations work on environmental issues. Awards and Achievements: 2005 – Started the Legal Initiative for Forest and Environment (LIFE) 2008 – Recipient of Ashoka India Fellowship 2007 – Recipient of Rufford's Innovation Award for setting up a National Level "Environment Impact Assessment Resource & Response Centre" (ERRC) in New Delhi, India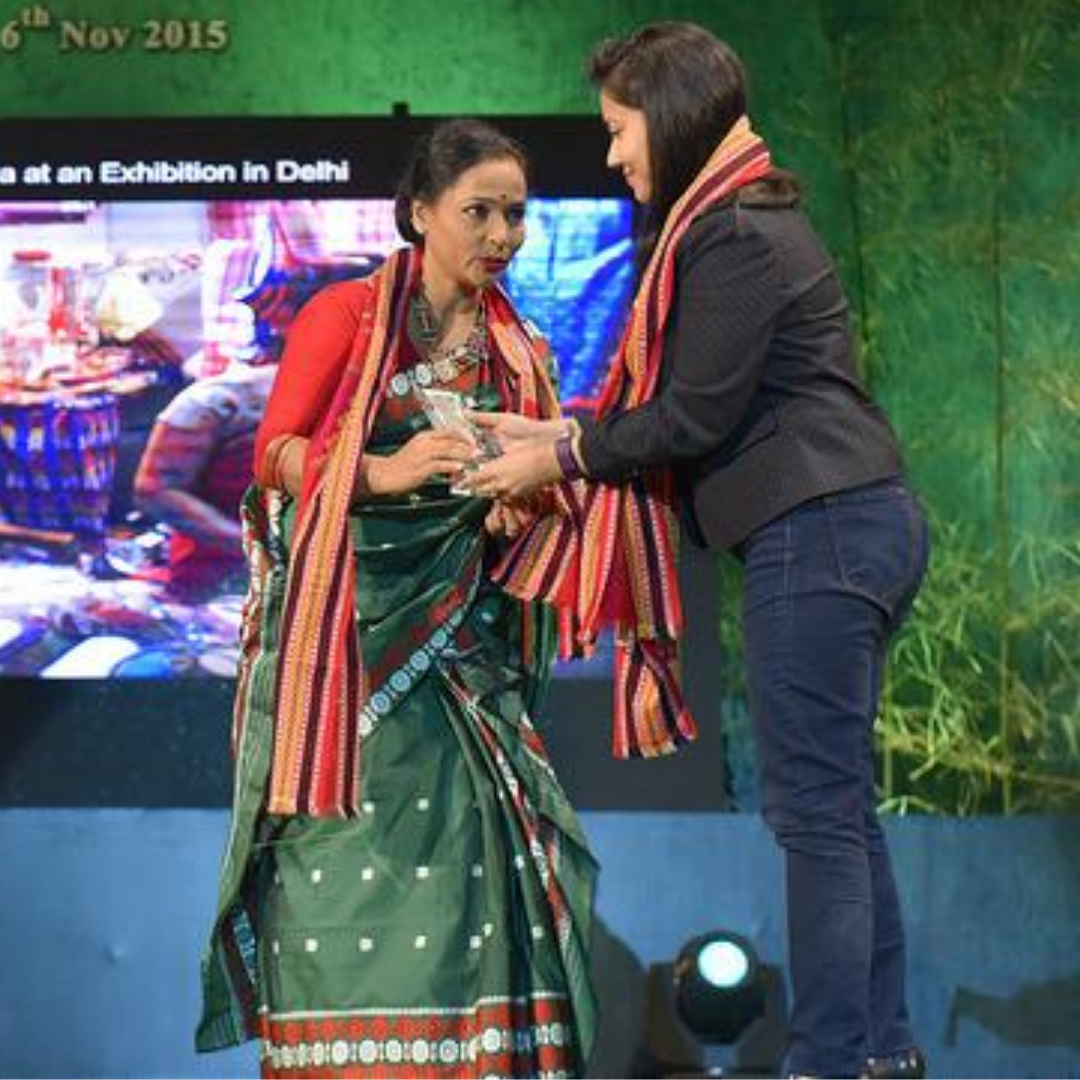 Assam's handloom and textile products are world-renowned for their patterns, designs and authentic hand-made fabrics, especially known for supporting the women from the state. A majority of rural women from Assam depend on it for their livelihood. It was a general practice for women in Assam to pass on the handloom weaving skills to their children with every new generation. Rupjyoti Saikia Gogoi was one such woman who was taught the art of weaving from her mother in Assam. She began weaving since she was a school-going student and continued it even after many years of her marriage. In 2004, she felt the need to contribute to society and to secure the well-being of women in Assam. So she started an institute that dedicatedly focused on imparting traditional and modern handloom skills and techniques for the rural women of Assam. Based in Kaziranga National Park, her work was also focused on providing livelihood to the families of communities that stayed close to forest fringes. Her initial enterprise was in a small thatched mud house which later went on to be established as 'Artistic Traditional Textile' in Bochagaon-Assam. She gained sufficient experience with providing training for women and also began facilitating them with basic amenities. Her training programs for women artisans was no longer restricted to basic handloom weaving, and it transgressed into design implementation, surface ornamentation and also inducting women with new and modern techniques based on market trends and demands. Throughout her journey, her husband and family supported her in her ventures towards new found territories of handling commercial production of handloom-based products. Her training programs also became part of the Rural Business hub (RBH), a PPP model which is sponsored by the Ministry of Panchayat Raj (Government of India). Rupjyoti won the Naturenomics™ Award for her efforts towards improving the livelihood of rural women in Assam. Social Impact: Her enterprise has helped in providing livelihood to more than 200 women and unemployed youth who received skills and training from her programs. Economic Impact: Her efforts towards popularizing the handloom industry of Assam have benefitted rural women, and it has also generated sufficient revenue for the Assamese handloom industry. Ecological Impact: Her efforts towards providing livelihood to the women of Assam living near the fringes of Kaziranga National Park has helped the local community members to not be directly dependent on the forests and its natural resources.
Special Award – Forest Guard Award
Posted at Ghorakati Range under Kaziranga National Park, Namita has been instrumental in resolving various difficult situations arising within the park. Her passion and dedication for wildlife has led to her taking immense initiative in her work. She is also known to have great leadership qualities; one of the examples of her exemplary work was during the floods that hit Kaziranga in 2014, wherein she tirelessly engaged in rescue operations of wild animals.
Special Award – Forest Guard Award
Posted in the Bonda Forest Camp under the Guwahati Wildlife Division, Dharmistha is a sincere and brave forest guard. She is particularly well known for her dedication towards wildlife, and is also a part of the impressive lineup of Kaziranga's forest patrolling personnel. She has displayed tremendous leadership qualities and presence of mind during her patrolling duties. Her contribution to the wildlife of Bonda area is indispensable.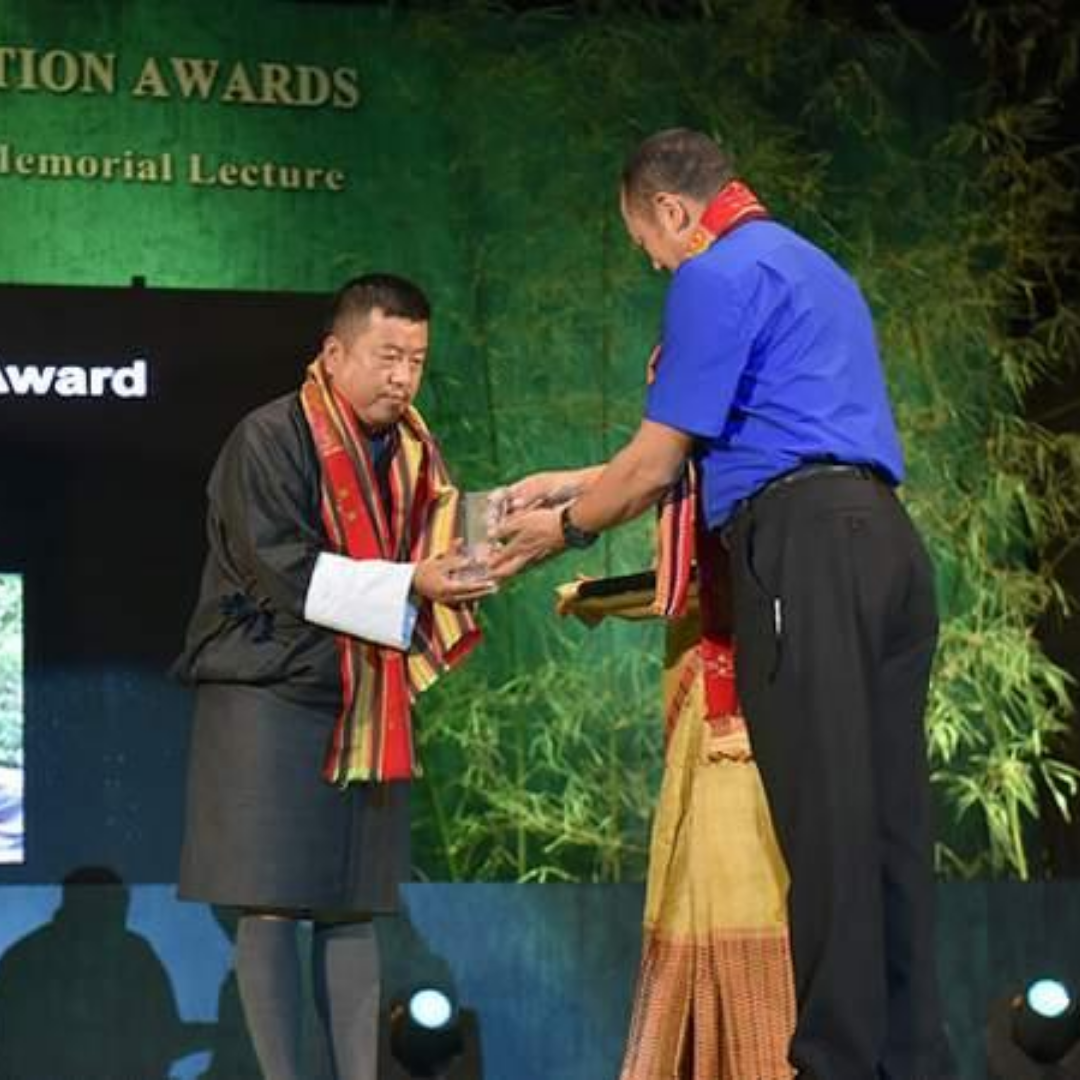 Special Award – Forest Guard Award
Pema's multifaceted contribution to conservation through his work as a Range Officer in different beats in Bhutan has been proven to be invaluable. He has been providing law enforcement and technical guidance to farmers and local government bodies in matters pertaining to wildlife and forestry. He is also involved in the working and implementation of human-wildlife conflict mitigation measures in Bhutan. At present, Pema is the Range Officer in the Tashichholing Range of Samste, Bhutan under the Department of Forest and Park Services, Ministry of Agriculture and Forests, Thimphu.
Special Award – Forest Guard Award
Amar sing has dedicated more than 25 years of forest service in Kaziranga Tiger Reserve. Known for his fearless attitude and nature, Amar joined as a Home Guard in Kaziranga National Park in the late 1990s. During the same time, he was also fatally attacked by a Wild Buffalo while on duty. After recovering from the accident, Amar joined the department as a worker on protection duty to combat poaching activities inside the Park. Today, as a Forest Guard in Western Range, Bagori under Eastern Assam Wildlife Division, Amar continues to serve the forests and its wild animals, to protect it with the same zeal as he had begun in the 1990s. His immense commitment towards protecting the park makes him an invaluable asset.
Special Award – Forest Guard Award
Rajen joined the Forest Department of Kaziranga National Park in December of 1992, and since then he has dedicatedly and tirelessly worked towards protecting and conserving the forests and its wildlife. His alert and intuitive presence of mind has helped save several rhinos from being poached. Today, Rajen serves as a Forest Guard in Kaziranga, and he has contributed significantly in the conservation of the Indian Rhinoceros.
Special Award – Forest Guard Award
Sontush has contributed towards Indian Wildlife by being at its service for more than 30 years, tirelessly working in the Garo Hills of Meghalaya. Sontush has a very inspiring career and life graph, that includes joining the Meghalaya Forest Department in 1985 as a muster roll employee, and then as a Forest Guard of Gateman Rank in the Balpakram Division, Garo Hills. On duty, Sontush has faced many loggers, militants and wildlife poachers during her service at multiple forest beats, always maintaining a calm and steady demeanor, leading his team from the front and ensuring their safety. Forest officials and community members who are acquainted to him, take his name with immense admiration and respect.
Thingnam Girija belongs to Manipur and she is an ardent nature lover and wild flower enthusiast. Her association with Dr Tabish Qureshi of Jamia Millia Islamia, Delhi led to the creation of the website www.flowersofindia.net, which is one of the few citizen-science based initiatives dedicatedly on the flora of the country. And now the website has grown into being one of the well — known portals flower enthusiasts use to explore, learn and document the flowers of India. Many of the photographs that are uploaded in the website have been provided by her, for which she has taken the effort to visit distant places to document rare and endemic flowers. At a very young age, Thingnam's contribution to the flora of the country has been immense, and so Balipara Foundation awarded her the Young Naturalist Award in 2015. Social Impact: Thingnam's contribution has been more inclined towards floral conservation and awareness. But it has also helped encourage younger generations from Manipur and outside to take interest in Natural History documentation. Economic Impact: Thingnam's contribution has not directly had significant economic contribution, but it has helped in increasing awareness of economically important floral species, as mentioned in the website that she is a part of – www.flowersofindia.net Ecological Impact: Thingnam's documentation of rare and endemic wildflowers in India has helped in increasing the awareness of the floral diversity among the masses.