Rural Futures
Our Journey
Our Vision
Governing Members
Team
Our Partners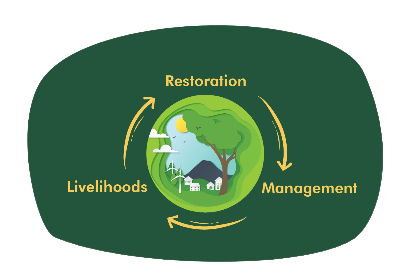 In 2016, the Balipara Foundation embarked on an ambitious journey to restore forests across Assam's "Elephant Country", a belt stretching from a belt stretching from Udalguri district all the way to Sonitpur, along the Arunachal Pradesh - Assam - Bhutan border. As this dream began to take shape, we found ourselves drawn to the same question over and over again: why not forests and people?

Hours of deliberation later and we had an answer: Rural Futures, the key to reconciling human & biodiversity needs.

A scalable, localized action framework for natural capital regeneration, Rural Futures visualizes communities as the primary stewards of habitat restoration & management. Through habitat-mediated incomes, communities achieve greater socioeconomic mobility, generating a self-sustaining loop of sustainable incomes and businesses for forest-fringe communities.
In 2016, the Balipara Foundation embarked on an ambitious journey to restore forests across Assam's "Elephant Country", a belt stretching from a belt stretching from Udalguri district all the way to Sonitpur, along the Arunachal Pradesh - Assam - Bhutan border. As this dream began to take shape, we found ourselves drawn to the same question over and over again: why not forests and people?

Hours of deliberation later and we had an answer: Rural Futures, the key to reconciling human & biodiversity needs.

A scalable, localized action framework for natural capital regeneration, Rural Futures visualizes communities as the primary stewards of habitat restoration & management. Through habitat-mediated incomes, communities achieve greater socioeconomic mobility, generating a self-sustaining loop of sustainable incomes and businesses for forest-fringe communities.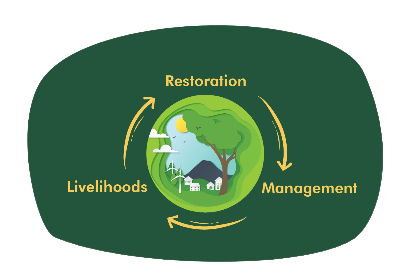 The Rural Futures Mission
In time, communities accrue enough value through natural capital to become self-reliant, accessing and delivering universal basic assets & services needed to secure basic human needs for improved quality of life and income.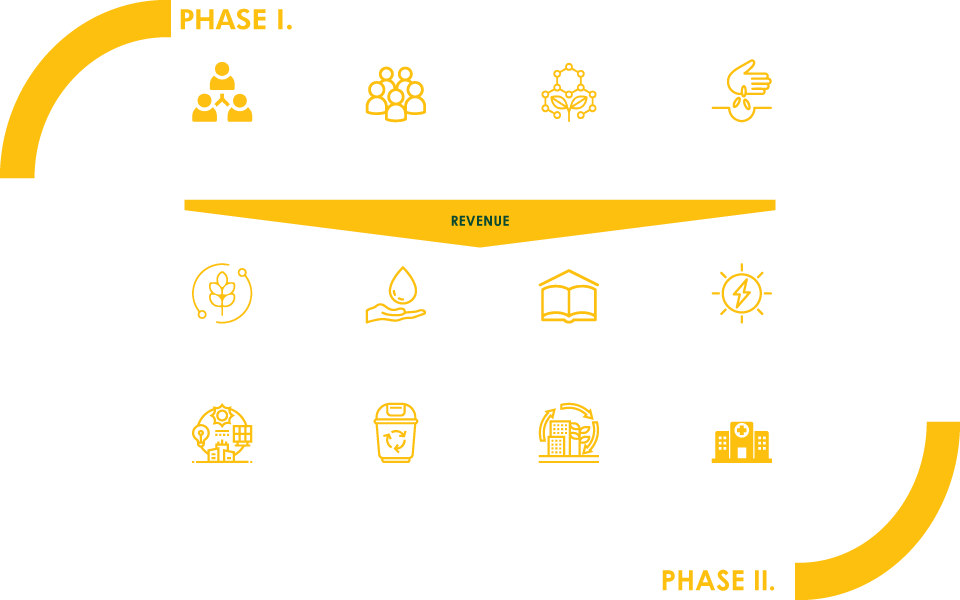 The NaturenomicsTM Civilization
Our passion for Rural Futures is to extend its principles, along with the principles of NaturenomicsTM – ecology and economy in interdependence – across Assam to the Eastern Himalayas and beyond, to build the NaturenomicsTM Civilization.
Our passion is a future in which natural capital forms the central core of a global biome with humans, wildlife and industry in thriving symbiotic coexistence.
A future with self-sufficient, self reliant autonomous networked forest-fringe communities with sustainable livelihoods & businesses based on regenerative habitat management.
A future with natural capital-based system for communities to independently deliver equitable access to universal basic assets.
A future with regenerative, cooperative natural capital based economy that securitizes LEWWAC (Land, Energy, Water, Waste, Air, Carbon).
11 Billion


Natural Capital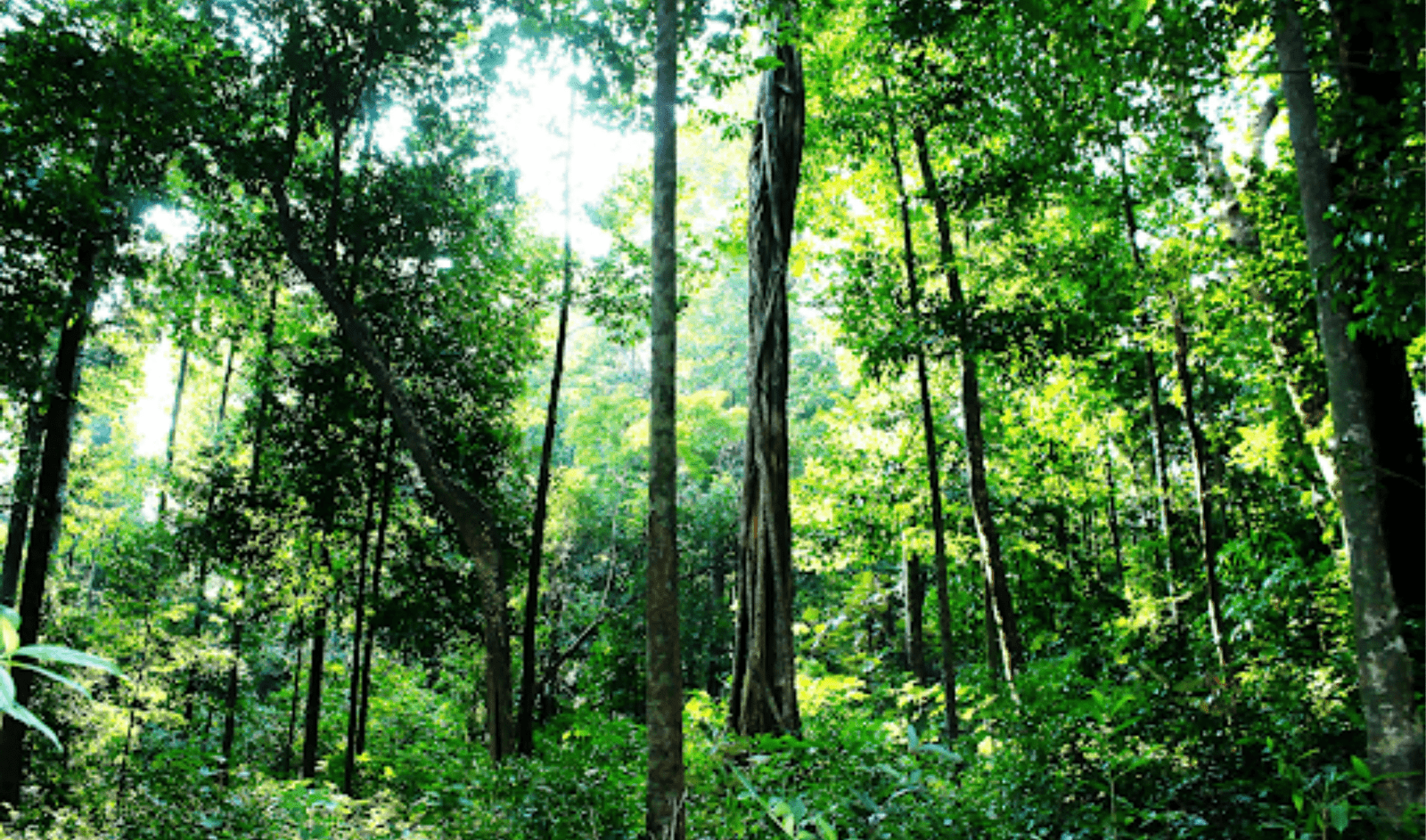 11 Billion


Natural Capital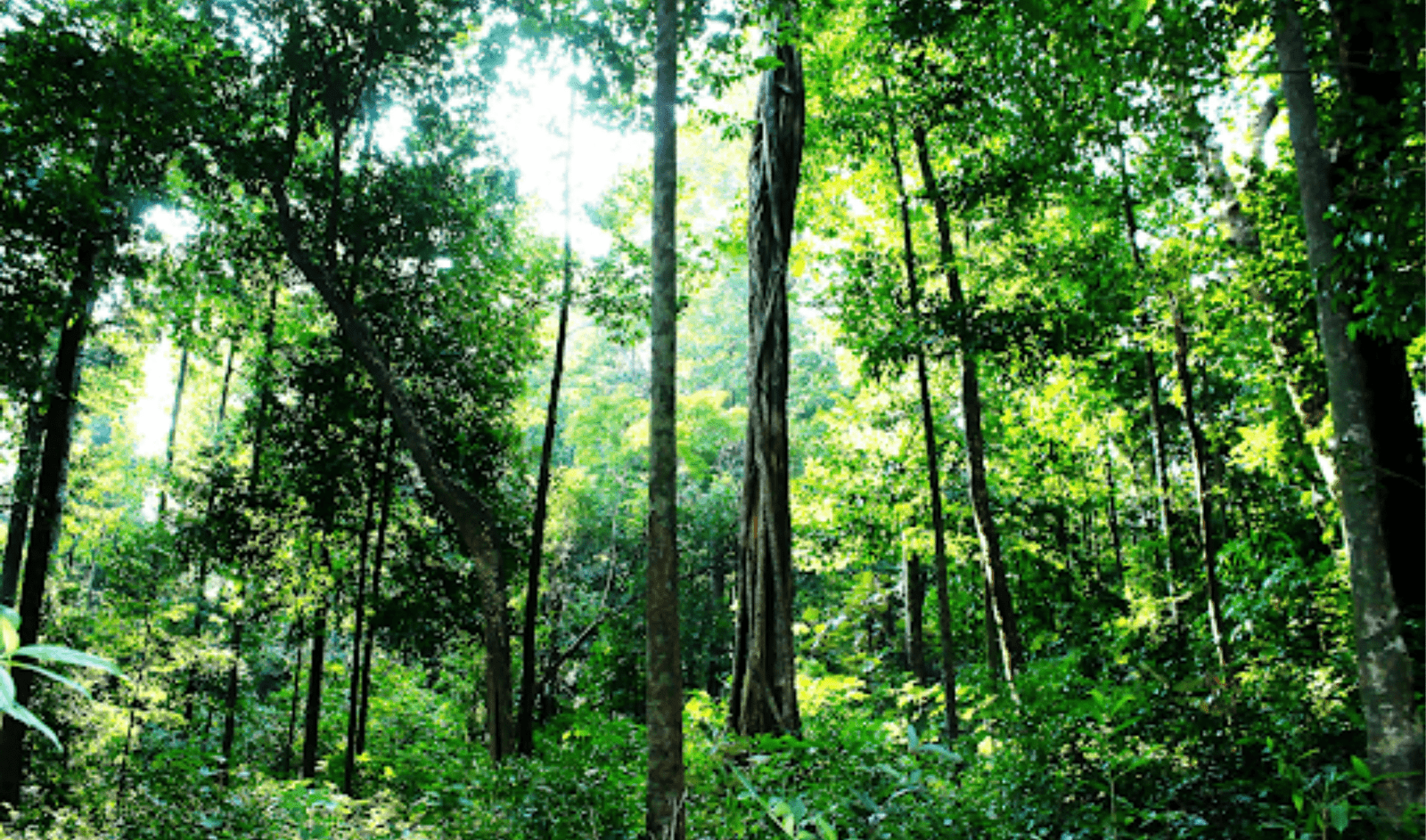 CEO of Conservation and Education Charities, London, U.K.
Diana is the former Director General at the Royal Over-Seas League. She has extensive experience of working in the not-for-profit sector, with the National Trust, and as Chief Executive of the Shakespeare Birthplace Trust (SBT) in Stratford-upon-Avon, a global hub for Shakespeare fans everywhere.

Diana has grown the SBT's national and international profile and reputation, leading significant cultural and capital projects in Stratford and with partners worldwide.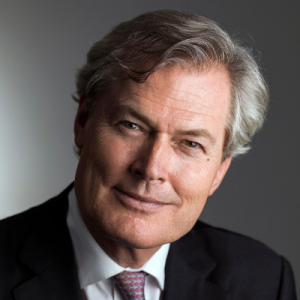 Innovator, Disrupter, Entrepreneur, author of The Blue Economy, Paris, France
Gunter Pauli is an entrepreneur and author of The Blue Economy. He has been called "The Steve Jobs of sustainability. He is a Fellow of the World Academy of Arts and Sciences (San Francisco, USA), a creative Member of the Club of Budapest (Hungary), Member of the Club of Rome, moderated the Roundtable of Nobel Science Laureates hosted by HM King of Jordan State and obtained a Doctorate from the Italian Government in systems design. He has been awarded an Honorary Doctorate by the University of Pécs, Hungary

His latest initiatives include the design of a solution for the plastic soup floating in the oceans and the creation of a protective zone with islands to avert rising sea levels. He is actively involved to ensure that the largest herd of rhinos (2,400 in Kaziranga National Park in India) will be free of poachers thanks to an intensive economic and community development program in coordination with organic tea plantations.
Ashoka Fellow; Aspen LI Fellow; Founder - Impulse NGO Network
Hasina Kharbhih is an Ashoka Fellow and Aspen ILI Fellow, Founder and Managing Director of Impulse Social Enterprises and Founder Chair of Board of Impulse NGO Network.

For 30 years now, she been working to provide sustainable livelihoods in a safe environment for women and children. She created the nationally and internationally acknowledged Impulse Model (formerly known as The Meghalaya Model) a holistic method to address human trafficking. The Impulse model has won awards such as the Japanese Award For Most Innovative Development Project from the Japanese Social Development Fund, which has also supported the organization to scale its work in Myanmar since 2013,Nepal and Bangladesh.

Ms. Kharbhih has gained a multi-sector expertise, including leadership and Institutional Management, human rights, livelihoods and rural development, anti-human trafficking, migration, gender-based violence, child rights, HIV/AIDS education and intervention, substance abuse and adolescent health.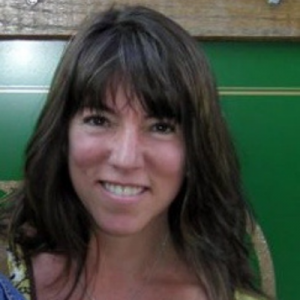 Executive Director, Co-Founder - Wildlife Friendly Enterprise Network
Julie Stein is the first Executive Director of Certified Wildlife Friendly™ an emerging global eco-label and community of conservationists, businesses, producers and harvesters dedicated to the development and marketing of products that conserve threatened wildlife while contributing to the economic vitality of rural communities.

Ms. Stein helps the organization reach its mission of setting the global standard for wildlife friendly enterprise and assisting members to reach new and dynamic markets.

Ms. Stein is a Conservation Biologist (Yale MES 2000) and entrepreneur specializing in endangered species conservation and human wildlife conflict. She is a co-founding Board Member of Certified Wildlife Friendly™ and has served on the board from 2007 to the present, leading signature initiatives to network Wildlife Friendly enterprises around the world.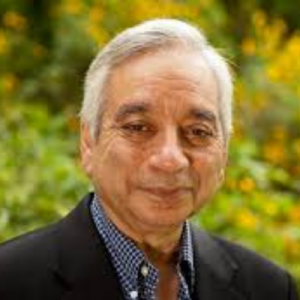 Prof. University of Massachusetts; Founder, ATREE
Kamal Bawa is an evolutionary ecologist, conservation biologist and a distinguished professor of Biology at the University of Massachusetts, Boston.

He is also the founder of Ashoka Trust for Research in Ecology and Environment (ATREE). In 2012, Bawa received the first Gunnerus Sustainability Award, the world's major international award for work on sustainability. He is an elected member of the American Academy of Arts and Sciences.
Venture Builder, Social Entrepreneur, Charity Digital Founding Trustee, London, U.K.
Manoj Badale is the co-founder of over thirty businesses, largely technology related, all setup with his business partner Charles Mindenhall, which they manage through their venture building group – Blenheim Chalcot.
Manoj and Charles's first venture was netdecisions group, a major internet services provider, which has evolved into a broad based 2000-person IT and Business Process Services and outsourcing business, now trading as Agilisys.
Manoj is the founding owner of Rajasthan Royals, an Indian Premier League cricket franchise.
Manoj is committed to creating positive social change through charitable activity. He is the founding trustee & chairman of the British Asian Trust, and also the chairman of Operation Smile UK until 2014. He was also the founding trustee of the Charity Technology Trust.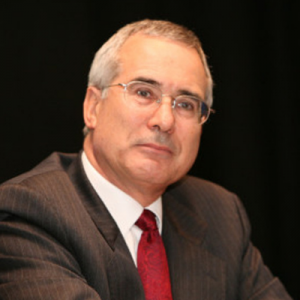 Chair, Grantham Research Institute on Environment & Climate Change – LSE, global leader on climate action
Nicholas Stern is IG Patel Professor of Economics and Government, Co-Director of the India Observatory, and Chair of the Grantham Research Institute at LSE. He has held posts at other UK & overseas universities, and as Chief Economist at both the European Bank for Reconstruction and Development and the World Bank. He was Head, UK Government Economic Service 2003-2007, and produced the Stern Review on the economics of climate change. He was knighted for services to economics (2004), made a life peer (2007), and appointed Companion of Honour for services to economics, international relations and tackling climate change in 2017. His latest books are How Lives Change: Palanpur, India and Development Economics (with Himanshu and Peter Lanjouw. OUP 2018) and are Why Are We Waiting? The Logic, Urgency and Promise of Tackling Climate Change (MIT Press, 2015). He is a member of the High-Level Advisory Group for COP26 of the UNFCCC.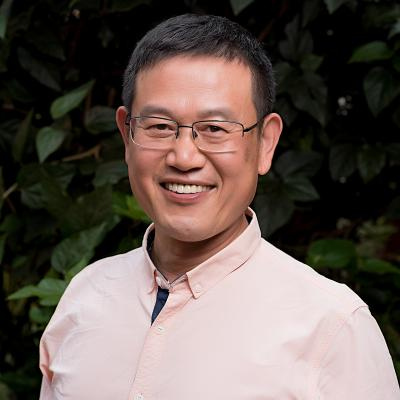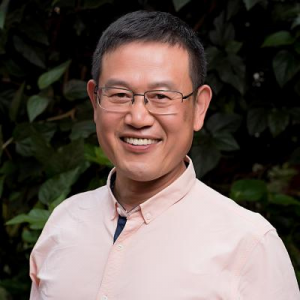 Professor, Kunming Institute of Botany; Founder, Mountain Futures initiative
Professor Jianchu Xu is a professor at Kunming Institute of Botany, Chinese Academy of Sciences. He is an internationally respected leading ethno-ecologist who works in coupled human environmental systems. His research includes investigation of early warning signals of global change, transboundary water governance, landscape restoration, ecosystem services and their resilience, agriculture, and integrative conservation.
Professor Jianchu Xu holds a PhD in Soil Science from China Agricultural University and has published over 100 papers in high-impact journals including Nature, Science, PNAS, Conservation Biology, Fungal Diversity, and Frontiers in Ecology and Evolution.
Executive Director – Supply Chains, Hindustan Unilever India (retd.)
Pradeep Banerjee is the former Executive Director of Supply Chains at Hindustan Unilever in India and currently serves as an independent advisor.

With Hindustan Unilever, he has held a series of assignments in Supply Chain, Research & Development and Categories serving as Vice President – Technical (Home and Personal Care) and Vice President, Global Supply Chain for Personal Care Category.

He led the Unilever Nepal Limited as the Chairman and was also a member of the HUL Risk Management Committee.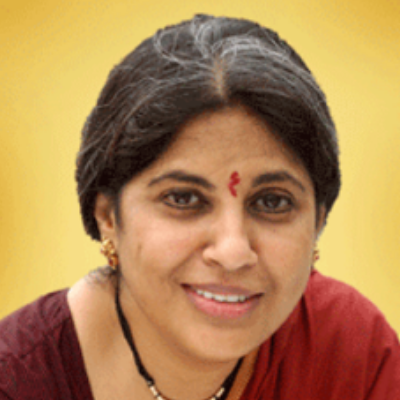 Independent Management Consultant and Professor of Practice, IIM - Ahmedabad
Rama Bijapurkar is a recognised thought leader on market strategy and consumer behaviour as well as a keen commentator on social and cultural change in India. She has an independent management consulting practice and describes her work as bringing market and customer focus to business strategy.

She is also co-founder of think tank and fact tank People Research on India's Consumer Economy and Citizen Environment whose mission it is to provide a people level view of India for use in public policy and business strategy. She is also Professor of Management Practice at Indian Institute of Management, Ahmedabad.

Rama is one of India's most experienced and prominent independent directors having served on the boards of several of India's blue chip companies such as Infosys, Axis Bank, Bharat Petroleum, National Payment Corporation of India, CRISIL etc . Present boards include Nestle India, ICICI Bank, Mahindra & Mahindra Financial Services Ltd. She has also served on governing councils of entities like Banking Codes and Standards Board of India, Insurance Information Bureau, IIM Ahmedabad, on the eminent person advisory group to the Competition Commission of India, and has been a fellow of MasterCard Centre for Inclusive Growth and Centre for Emerging Market Economies, Fletcher School.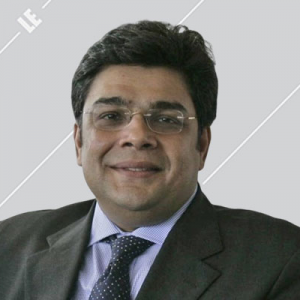 Counsel, Bombay High Court & Supreme Court
Rohan Shah is a practicing counsel in the Bombay High Court and Supreme Court. He received his law degree from the Government Law College of Bombay University (now the University of Mumbai). After his LLB, he worked with Crawford Bayley and Co., Advocates and Solicitors in Mumbai (1988-1989). In 2001, Rohan founded Economic Laws Practice (ELP), a leading law firm in India. He was the Managing Partner of ELP from 2001 to 2016 and then moved on to practice as an independent counsel.

Renowned for his practical knowledge of India's indirect, domestic, and international taxation codes and policies, Rohan has been appointed to various expert committees formed by the Indian Ministry of Finance and the Indian Ministry of Commerce. He was a member of the Indian commerce minister's negotiating team at the WTO ministerial conferences in Seattle in November 1999. He was recently appointed as legal expert of the Central Board of Excise and Customs sub-committee constituted by the Ministry of Finance in March 2016 to investigate all issues relating to the imposition of excise duty on jewellery.
Governing Council Member - TISS, India
Mr. Ramadorai is the former CEO and Vice Chairman of Tata Consultancy Services where he played a pivotal role in turning the company into one of the leading IT companies globally.

He has served as the Chairman of AirAsia, Tata Advanced Systems Limited, Tata Technologies Limited and the Bombay Stock Exchange. In recognition of Ramadorai's commitment and dedication to the IT industry he was awarded the Padma Bhushan (India's third highest civilian honour) in January 2006.

In April 2009, he was awarded the CBE (Commander of the Order of the British Empire) by Her Majesty Queen Elizabeth II for his contribution to the Indo-British economic relations.

He has also served as Chairman of National Skill Development Agency (NSDA) and the National Skill Development Corporation (NSDC) where he sought to standardize the skilling effort, ensure quality and commonality of outcomes by leveraging technology and create an inclusive environment to co-operate, collaborate & co-exist.
Head ESG Engagement - ECube Investment Advisors
Shankar Venkateswaran is a part of the founding team of ECube Investment Advisors that is setting up a fund to invest in publicly listed companies and help them improve their sustainability/ESG performance. He was Chief of Tata Sustainability Group at Tata Sons Limited where he guided the Tata group on sustainability and corporate responsibility initiatives. He served with audit and consulting firm PricewaterhouseCoopers (PwC) India as Director of Sustainability. Prior to this, he spent around 15 years in social development with the international NGO, ActionAid and the American India Foundation (which he helped establish in India and served as its first Executive Director – India). While at ActionAid, he also set up Partners in Change, a non-profit that pioneered corporate sustainability and CSR advisory services in India. He was a part of a two-member panel that drafted the National Guidelines for Responsible Business Conduct, released by the Ministry of Corporate Affairs in March 2019. He is also a member of a committee that is developing the Business Responsibility Report aligned with these guidelines.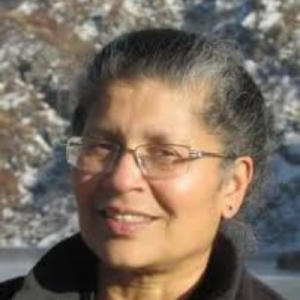 Biologist & Biodiversity Expert in Endangered Species
Usha Lachungpa has worked extensively with wildlife conservation, serving as a field biologist on a Hydro-biology project in Keoladeo National Park and the Endangered Species project looking for critically threatened Lesser and Bengal Floricans in 15 Indian states. In 1997, she was a recipient of the State Award for the meritorious service by the Government of Sikkim and retired as the Principal Chief Research Officer and Additional Director for Sikkim Biodiversity Board cum State Project Coordinator UNEP GEF MOEFCC ABS Project. She is a Life Member of the Bombay Natural History Society and the Zoo Outreach organization, Founder Member of the Green Circle – Sikkim and the Sikkim Ornithological Society and is a member of the IUCN Specialist Group on Pheasants.
Founder & Executive Trustee - Navdanya
Vandana Shiva is an Indian scholar, environmental activist, food sovereignty advocate, and anti-globalization author. She has written and spoken extensively about advances in the fields of agriculture and food and run campaigns on issues in intellectual property rights, biodiversity, biotechnology, bioethics, and genetic engineering.

In 1991, she founded Navdanya, a national movement to protect the diversity and integrity of living resources, especially native seed, the promotion of organic farming and fair trade.Navdanya, which translates to "Nine Seeds" or "New Gift", is an initiative to educate farmers of the benefits of maintaining diverse and individualized crops rather than accepting offers from monoculture food producers. The initiative established over 40 seed banks across India to provide regional opportunity for diverse agriculture.
Consultant – Asia Society Hong Kong
Vishaka is currently based in Hong Kong and has been a Consultant with Asia Society Hong Kong Center from January 2017 to April 2020. She has developed and curated the "India China Connect" series featuring startup entrepreneurs and investors in Hong Kong, SAR, mainland China and India and has held discussion panels in Beijing, Shenzhen, Shanghai and Hangzhou. She remains associated with Asia Society Hong Kong Center on their business programs.

She was Consultant, Balipara Foundation in 2007,.Vishaka worked with the U.S. Chamber of Commerce, U.S.-India Business Council (USIBC) as Advisor to USIBC President and as Director Policy Development and Advocacy.
Rural Futures - Fellow Recruitment & Marketing
Diversified with a zest for life, Ananya is a passionate person, be it for food, cinema or for all the good causes that uplifts life. She graduated with an Honors Degree in English Lit from Handique Girl's College and then got two Master Degrees in English Lit and Social Work from S.N.D.T Women's University and College of Social Work, Nirmala Niketan, respectively, both in Mumbai. Apart from her academic affairs and dynamic work experience in the Social Impact Sector and Public Relations, she is also a culturally inclined person with an extensive experience of working on stage and in front of the camera for the Assamese Entertainment Industry for the past 10 years. Born and brought up in Assam, she has dreams of travelling the world and contributing towards making the world a better place to whoever she can reach out to, in all means of way.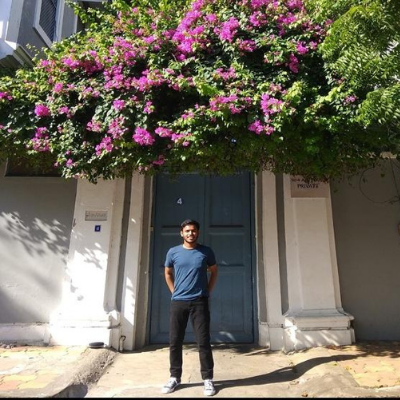 Rural Futures - Knowledge & Advocacy
A post-graduate in Ecology, Environment and Sustainable Development from Tata Institute of Social Sciences, Ankit is associated with Balipara Foundation's Naturenomics™ Executive Vertical as a researcher. Ankit brings in his sociological expertise to the organisation in analysing and resolutioning the trade-off between society and environment. As a Researcher, Ankit is involved in bridging knowledge gaps and develops publication material as a part of the foundation's communication strategy. Currently, he is working on socio-economic and environmental policy research with regards to the Eastern Himalayan region and aims to contribute in building a sustainable future for the local communities as envisioned by the foundation. Ankit is also involved in a habitat restoration program at the Kaziranga National Park. His previous work stints have ranged from conducting socio-economic studies and stakeholder outreach while working on community centric mindful eco-tourism in Uttarakhand to developing communication materials and successfully conducted a research project on Climate Resilient Zero Budget Natural Farming in Andhra Pradesh, also studied the impact of ZBNF on biodiversity of the state.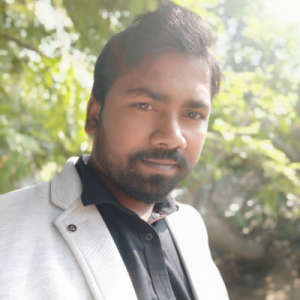 Rural Futures - Natural Capital Curator
Ashok manages & leads the Finance section of Balipara Tract & Frontier Foundation. His determination & time bound work has made the organisation function smoothly in statutory & financial compliances. Ashok's positive attitude toward his jobs & assignments is appreciable and apart from finance also sees his other side love and passion for nature and environment and has a great interest in plantation activities and knowing new dynamics of habitat restoration and biodiversity across the Eastern Himalayas, hence perfectly equips the organisation with a person boasting the knowledge of finance as well as operational activities.
Being brought up in an environment with greenery all around Bankim had been enthusiastic about nature and its conservation from a very early age. He has always been also interested in agricultural practices and used to devote his free time to that. Now having associated with the Foundation, Bankim has been able to do his part extensively towards nature conservation, through Habitat Restoration and aims to contribute to larger goal of the Foundation of creating natural assets and generating livelihood. 
Awoto is a photographer at heart who has been engaged in restoring the biodiversity of his small village in Nagaland. As a Forester Awoto now wants to aim higher and gain more knowledge about the biodiversity that exists in Northeast India
Joined in Balipara Foundation in 2016, Bhadra's expertise in seeds germination, flower garden, bed making and plant identification.  He is the Head Gardener of the Eastern Himalayan Botanic Ark.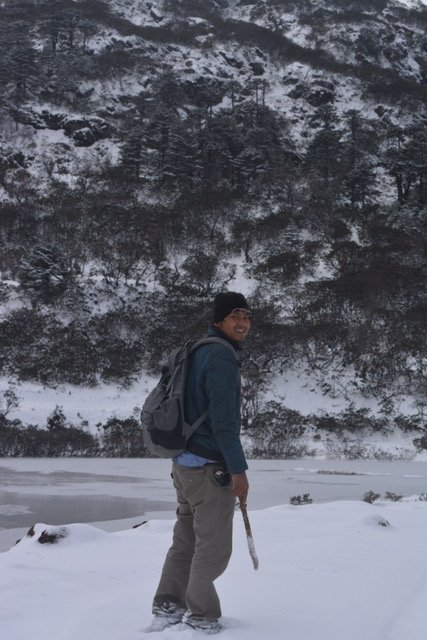 Rural Futures - Research Advisor
Dr. Bidyut Sarania is a trained ecologist who has worked on various ecological research projects, with an experience of more than 8 years, particularly in Northeast India. He worked as a postdoctoral research associate at the Centre for Ecological Sciences, Indian Institute of Science, Bengaluru on a project funded by the Department of Biotechnology, Govt. of India, titled "Monitoring forest resilience of protected areas utilizing remotely sensed technologies". He received his doctorate degree from the Department of Environmental Science, Tezpur University, Assam, where he studied extensively on the population distribution, habitat structure, behaviour ecology, and morphometry of Macaca munzala, Arunachal Pradesh, India. His scientific publications cover a wide range of topics, including species ecological niche modelling, primate behavioural science, spatial ecology, and vegetation dynamics. 
Being born in a village that has been clean and green throughout his life, Biman has always been an always conscious about conservation of nature. A friendly face in his village, Biman when joined the RuFu operations team started working diligently in the execution of Ghor Bari programme (An initiative of Agroforestry by the Balipara Foundation). He has been a driving force behind community mobilization for Habitat Restoration. He has been able to form a youth group in his village who leads the activities around Agroforestry and Habitat Restoration. 
Rural Futures - Human Ecologist
Binita, is a doctoral candidate in Global and Area Studies at the Institute of Asian and African Studies, Humboldt-Universität, Berlin. She has a M.A in Gender Studies from Ambedkar University, Delhi and a B.A in Sociology from Lady Shri Ram College for Women. Her previous work experience has been in conducting policy analysis and research in Assam and Meghalaya.
With the Foundation, her work involves conducting qualitative and quantitative research, formulating research methodologies, assessment, and specifics of project objectives and their long-term impact assessment through the RuFu index which is used to capture positive biodiversity changes, ecological-cultural aspirations and human-nature relationships. She is interested in the ways that development can move away from the current polarised framework to create alternative understandings and trajectories of growth situated in the global south.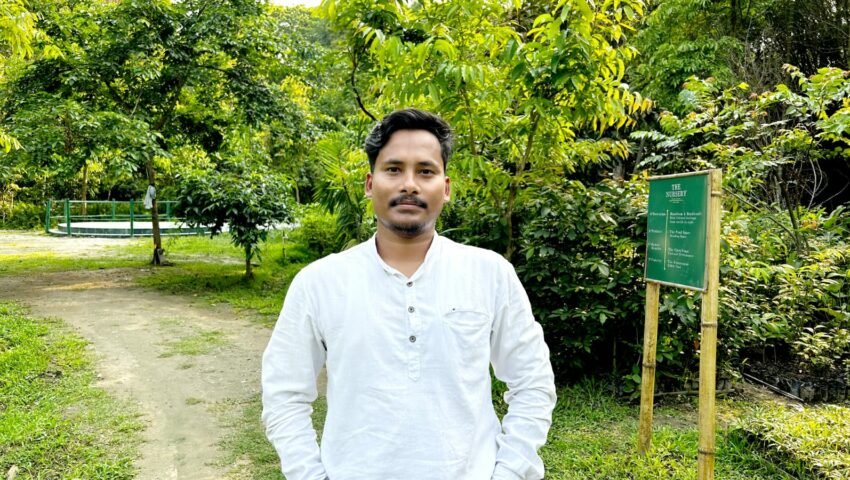 Rural Futures- Taxonomist
Chandra is a post-graduate in Botany from Bodoland University with specialization in Plant Taxonomy. He has been working at Balipara Foundation for almost 3 years now. Previously working as a Project Associate in the DBT funded project entitled "Quantitative assessment and mapping of plant diversity and biological resources of Upper and Lower Assam" and now working as a Rural Futures- Taxonomist under RuFu restoration projects. His areas of research interest are Plant Taxonomy, Phyto-resources and Ethnobotany, Ecology and Conservation Biology, Remote Sensing and GIS. His hobbies are traveling, hiking, bird watching and nature photography.
Devapratim has had his childhood spent in a rural area and has been closely linked with agriculture. Having been associated with Balipara Foundation as an intern, due to his enthusiasm towards nature and its conservation, he has acquired knowledge on biodiversity and its importance. Now as a full time employee, he is devoted to bring success to the Habitat Restoration project and further ventures of Balipara Foundation.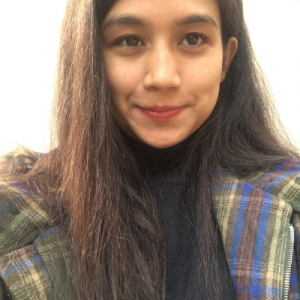 Rural Futures - Communications Architect
A Graduate from Lady Shri Ram College for Women, Delhi University, Cynthia is Associate – Forums and Communications at Balipara Foundation. Being a marketing and social media enthusiast, looking to explore different opportunities in the field of conservation and passionate of highlighting Eastern Himalayan community stories to the world, Cynthia strongly believes that conservation today needs a strong youth connect and hence tries to focus her digital work around that.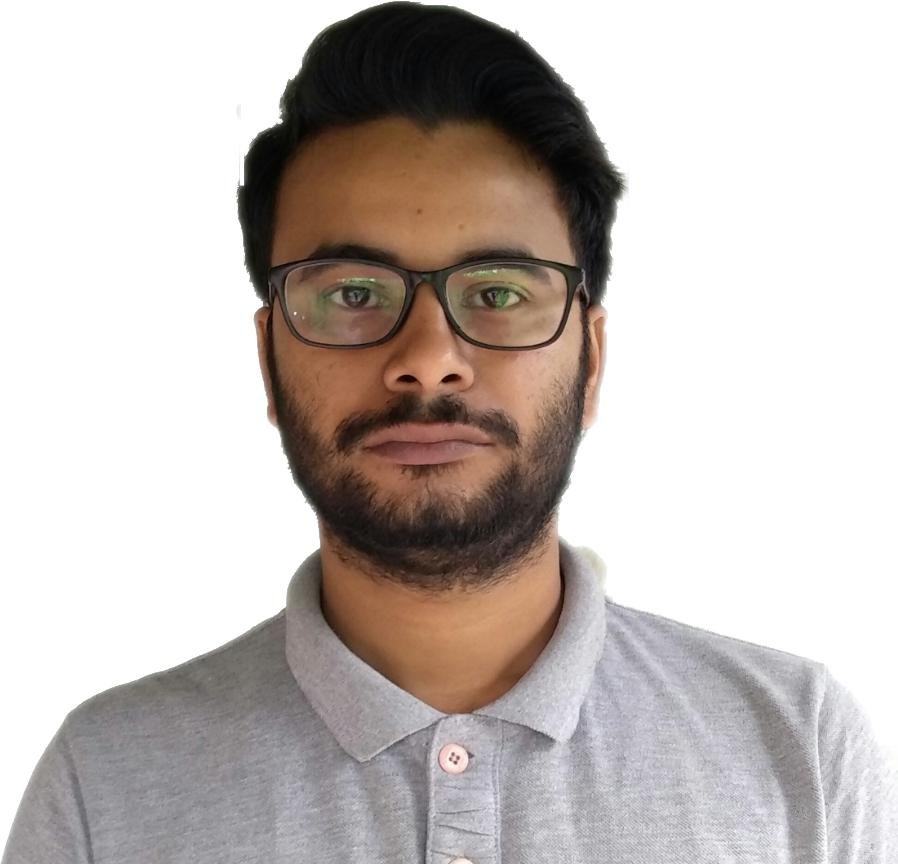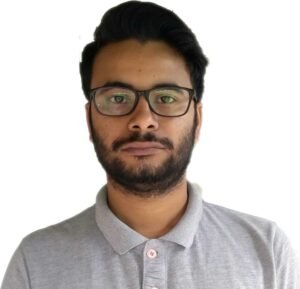 Rural Futures - Operations Architect
Dhruba, a post graduate in Nanoscience and Nanotechnology, is an educator and social activist who works among young adults to inculcate scientific temperament and enthusiasm in them. He had worked closely with Science Societies as a resource person. Apart from that, he likes to spend his leisure time as an amateur artist and poet.
Rural Futures - Chief Operations Architect
An environmental enthusiast, Gautam leads the Rural Futures initiatives of Balipara Foundation. In a span of over 6 years, he has ardently executed many programs – from waste management initiative, establishing ecotourism model of conservation across 5 indigenous communities, assessing the potential of mushroom cultivation in NE India to leading the habitat restoration program in Balipara village of Assam's Sonitpur district. Gautam has also co-founded the Eastern Himalayan Botanic Ark which preserves and propagates the endemic biodiversity of Eastern Himalayas. Recognized for his efforts in creating localized biodiversity inventories, engaging with local communities for conservation and awareness, Gautam has been nominated as Member of IUCN REDD+ Working Group for India and has been a key contributor to preserving the forest through the community-led habitat restoration programs.
Rural Futures - Grant & Impact Curator
Harikrishnan was previously working as a Monitoring and Evaluation Officer at VOICE 4 Girls, after completing his Masters in Development from Azim Premji university, Bangalore. He did his Graduation in Anthropology from University of Delhi. When not stuck in front of a screen, he likes to go for walks, draw or read.
EHNF - Government Liaison
Jiten is an Arts Graduate. His career started with VST Industries Ltd in the year 1990 as a Sales Administratative staff. After that he was working for a consulting firm and then in Govt. Liaison activities with Govt. of Assam. Similarly here at the Balipara Tract & Frontier Foundation he is looking after the Govt Liaison activities. His hobby is Football and Volley ball.
Rural Futures – Anthropological Visioner
Joanna Dawson is involved in developing strategy, publications and partnerships for the Balipara Foundation, to advance the organization's vision and goals for the Eastern Himalayas. She brings an anthropological approach and experience in the development sector and marketing to the table to develop the organization's human-centric conservation strategy & growth. Joanna is also involved in shaping the organization's thought leadership and original material for the Foundation's communications strategy & publications, including articles in regional & national publications. Her current projects include policy research and an index for social and ecological indicators to enhance impact monitoring. Her prior experience is in the development sector in India, and in marketing – communications, analysis and research, and she holds a Master's degree in anthropology.
Rural Futures - Natural Capital
John is responsible for the financial aspects of the Eastern Himalayan Botanic Ark and the Rural Futures operations programmes. His passion and dedication to his work and has helped lead easy finance structure and functioning of all the activities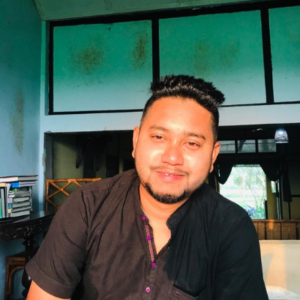 Being brought up in Kaziranga, Jyotisman has always been surrounded by nature and wild animals. Since a very young age, he had a keen vision to restore the degraded forest of Kaziranga. Jyotisman is engaged in overseeing the ongoing RuFu Operations in Panbari, Kaziranga which includes both Habitat Restoration and Agroforestry. He is also engaged in creating awareness and rescuing animals and reptiles around Kaziranga.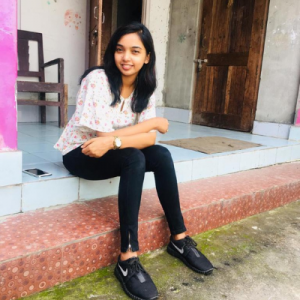 Chief Communications Architect
Karishma Ahmed heads the Forums and Communications at the Balipara Foundation. Associated with the foundation for over four years now, Karishma's efforts are centred around strengthening communications through digital platforms, managing branding objectives of the organisation and leading forums, dialogues regionally across Eastern Himalayan capitals. She has been engaged and passionate in bringing forward community stories from the grassroots, with a vision to recognise their conservation efforts and giving them a platform to share their green stories.  A post graduate in social sciences, her prior experience and other interests include socio-economic research with a special focus on gender empowerment and Ecofeminism.
Rural Futures - Ace Agroforester
Mahan Chandra Borah runs a unique library in the foothills of Eastern Himalayas in Assam to preserve the rare indigenous rice varieties, one grain at a time. ' Annapurna Seed Library' is the only library in northeast India exclusively preserving indigenous rice seeds, Borah's mission is to collect, promote and preserve the cultivation of heirloom rice in the region because of the growing climate concern. He started the library 12 years ago from Meleng on the eastern outskirts of Jorhat in Assam. A history-graduate turned farmer was curious to find out the local varieties of rice in the nearby villages or hamlets. His subsequent efforts made it possible to build a library that now includes different varieties of rice like flood-tolerant, aromatic, black rice, etc. This is India's first and Asia's only seed landing library. He is now heading the Agroforestry programme under RuFu and is dedicatedly working in coordination with Jadav Payeng for Habitat Restoration in the islands of Jorhat. 
Rural Futures - Wildlife Wizard
Manoj Gogoi is a naturalist and conservationist who rehabilitates orphaned and injured wild animals in Assam's Kaziranga National Park. He has successfully rescued and rehabilitated 5000 wild animals in Kaziranga National Park, and in the neighboring districts in Assam. He is widely known for saving desperate animals from the annual Assam floods. This self-styled naturalist's remarkable journey and experiences have won him many well-deserved accolades He has joined the Foundation as an Advisor and has aimed to create awareness about wild animals and reptiles by engaging youth groups of villages of the Eastern Himalayan community.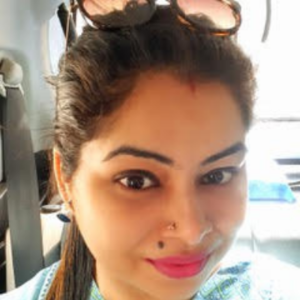 Rural Futures - Ecological Research
An energetic, research professional with insightful experience in botanical research & core techniques of genetic research, Nandita has been professionally working on crop improvement methods for close to nine years now. She thrives to achieve and give more to the world by actively participating in the development of sustainable agricultural methods. She firmly believes that where climate change has taken an upper hand, enhanced agricultural practices are the only solution that can be looked-researched for sustainability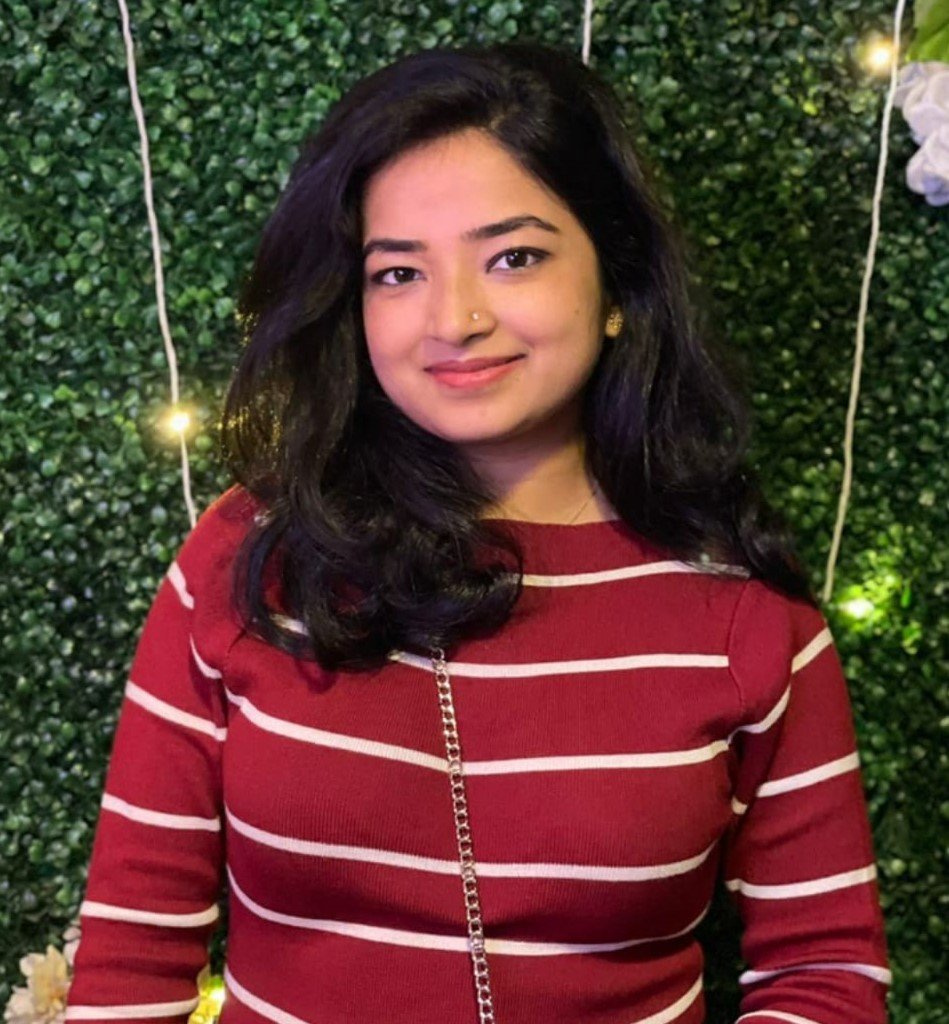 Rural Futures Communications Architect - Eastern Himalayan NaturenomicsTM Forum
Nayanika is a research enthusiast who is keen on developing career path and expanding work experience in the field of climate diplomacy and sustainability. A recent post-graduate in Geopolitics and International Relations, she enjoys reading about transnational environmental issues and cooperation between countries. Born and brought up in Guwahati, she wishes to contribute towards creating awareness about environmental ethics. When not working, she is found chasing sunsets and meeting new people.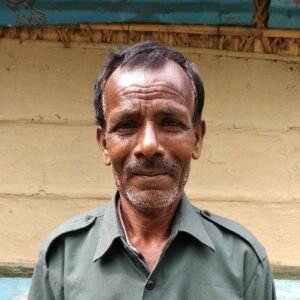 Nibedan Kurmi works as an associate at the Eastern Himalayan Botanic Ark. He joined the Foundation in 2007. He looks after the medicinal & aromatic garden, orchidarium sections at the Ark. He has always been interested and passionate about farming which led to him investing in organic farming
Rural Futures - Assistant Natural Capital
Nilakantha is a graduated in Political Science from Gauhati University. He has been working with the Balipara Foundation from last 2 years in the Accounts Department. He enjoys his work and is happy to be working with the foundation.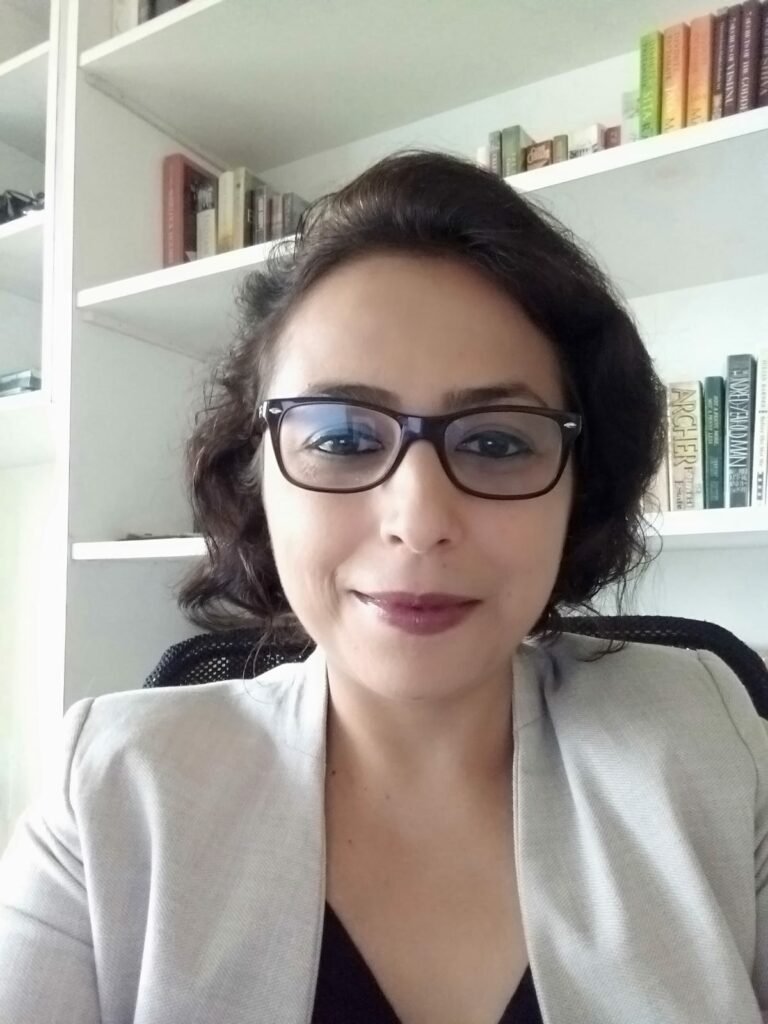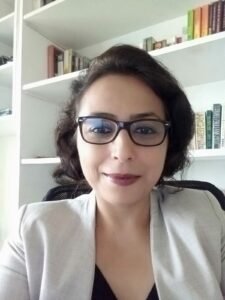 Rural Futures - Business Strategy & Transformation Consultant
Professionally sha has worked in the United Arab Emirates for the past 16 years and in India for 6 years. Certified and experienced for initiating and managing process change and launch projects in multiple industries (Retail/Warehousing, Telecommunication, Banking, Cyber Security & Armor Vehicle Production, Sports Industry) and brought about efficiency and productivity for businesses, by initiating structural and operational changes & automation of processes through system implementation.
Born and brought up in a community which worships nature, Nripen is driven to bring in change in the environment through Rural Futures programme. He believes in engaging the youth in the restoration activities as he has been able to lead the programme being a youth of his village. Involved with the Balipara Foundation from 2016 as a community supervisor, Nripen now as a Forester aims to lead different regions of Assam.
Another self taught Taxonomist, Phulen knows the name about each and every native tree species. He is also in the Science team and does the Biodiversity Assessment of each site of Rural Futures. Phulen believes that with his indigenious knowledge on trees he can mobilise community towards their culture and tradition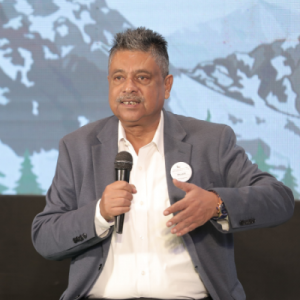 Co-founder & Managing Member, Balipara Foundation
Associated with multinationals for over two decades, Prabir embarked on a new journey in 2005 to work on conservation and social restoration projects and co-founded the Balipara Foundation headquartered in Assam and co-created the term Naturenomics™. As Managing Member of the Balipara Foundation, he broadly oversees the Balipara Foundation's programmes in habitat restoration, livelihoods and research and the leadership and nurturing of the teams involved in implementing these programmes. Through his leadership, the Balipara Foundation now manages over 5 million natural assets across 4000 hectares of land, positively impacting the lives of more than 10,000 people across seven indigenous communities in Assam. These programmes, along with mindful tourism initiatives in rural homestays and Wild Mahseer, the heritage homestay social restoration project for the tea tribe community founded alongside his senior partner Ranjit Barthakur, have played a vital role in showcasing the rich biocultural heritage of the region. 
Rural Futures - Impact Curator
Rabijeeta, is a postgraduate with specialization in Sociology. With a professional experience of 5 years in the development sector, she has been engaged with the Foundation as an Impact curator with the Rural Futures team. Her role involves working closely with the indigenous communities, to help them understand the model of Rural Futures – Habitat Restoration and creating natural assets in the Eastern Himalayas.
A forest retired person, who joined Balipara Foundation in 2012, is one of the oldest members of the Foundation family. Rajen Kurmi, fondly known as "Kurmi Da" has always loved plants and wanted to create a space which is organic. His knowledge has helped create this space at the Ark, and he currently looks after the saplings and its maintenance along with his team in the nurseries of EHBA.
Rural Futures - Ace Gardener
Ranjan is the Ace Gardener and under his training and monitoring all the nurseries of Rural Futures are flourishing. He has a great indigenous knowledge of every species and knows how to take care of every germinated sapling. From building a nursery, preparing the mother bed, sowing, and germinating seeds, Ranjan knows and does it all along with a team of nursery planters.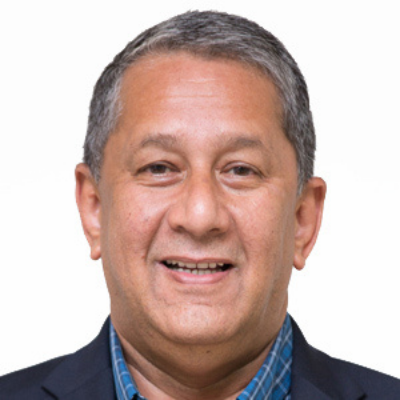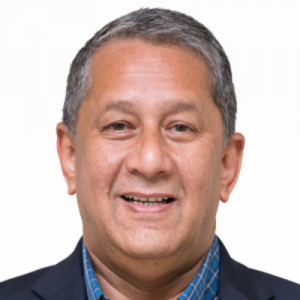 Founder, Balipara Foundation
Ranjit Barthakur is the Founder Forester and President of the Balipara Foundation. He is a visionary social entrepreneur whose passion for trailblazing ideas, promoting ecological neutrality and effecting impact-driven action is unparalleled. Together with his wife, Radhika Barthakur, he established the Balipara Foundation, an organization committed to community-based conservation and livelihoods in the Eastern Himalayas, with the invaluable collaboration of Prabir Banerjea and his team.
The architect and strategist behind several pioneering concepts such as Naturenomics™ and Rural Futures, and the creator of the Eastern Himalayan Naturenomics™ Forum, a multidisciplinary platform fostering global collaboration for conservation actions and solutions in the Eastern Himalayas, Ranjit Barthakur has emerged as a thought leader in his field. He has also authored a series of enlightening publications under the banner of Naturenomics™, addressing diverse pressing ecological and socioeconomic issues that deeply impact the Eastern Himalayas.
A fervent admirer of cricket, he holds the esteemed position of chairperson at both Rajasthan Royals and Royal Rajasthan Foundation. He currently chairs The Eastern Himalayan Botanic Ark and is a member of the governing board for ATREE, and on the Advisory Council of the British Asian Trust, among other notable board memberships. Throughout his illustrious career, he has worked in numerous sectors, both public and private. He has collaborated with governments and agencies to achieve exemplary results. His expertise in diverse fields such as FMCGs, hospitality, IT, Telecom, sustainability practices, and sports is an invaluable asset to all his endeavours. He is dedicated towards promoting a better quality of life through initiatives that address employment, education, healthcare, and the environment. He has contributed significantly to the indigenous communities of the Eastern Himalayas through projects aimed at strengthening ecological civilizations and boosting social mobility via natural capital through the Balipara Foundation.
He leads the Balipara Foundation with a team of dedicated Board Members and Executives. He brings his diverse skills to each project, ensuring its fullest potential is achieved. Additionally, Saurav Malhotra is the Lead Resource and Rural Futures Designer, supported by Karishma Ahmed, Joanna Dawson, Gautam Baruah, Ashok Kumar Gupta, Trecy Gomes, and their respective teams.
Rural Futures - Communications Architect
A post-graduate in Mass Communication and Journalism from Tezpur Central University, Sandeep is designated as an Associate to the Forums of Balipara Foundation. Starting his journalism career in association to esteemed national and regional media organisations (ETV Bharat, Northeast Live & EastMojo) with an expertise in both digital and electronic media platforms as a content specialist /reporter, he is currently responsible in formulating and co-ordinating the Forums of Balipara Foundation across the 12 Eastern Himalayan capitals and countries. Sharing a strong bond to nature and wildlife since childhood, Sandeep passionately associates with the foundation, committing to highlight the various environmental concerns and recognise the grassroots from across the Eastern Himalayas. He is also a core member to the Balipara Foundation's Advocacy team.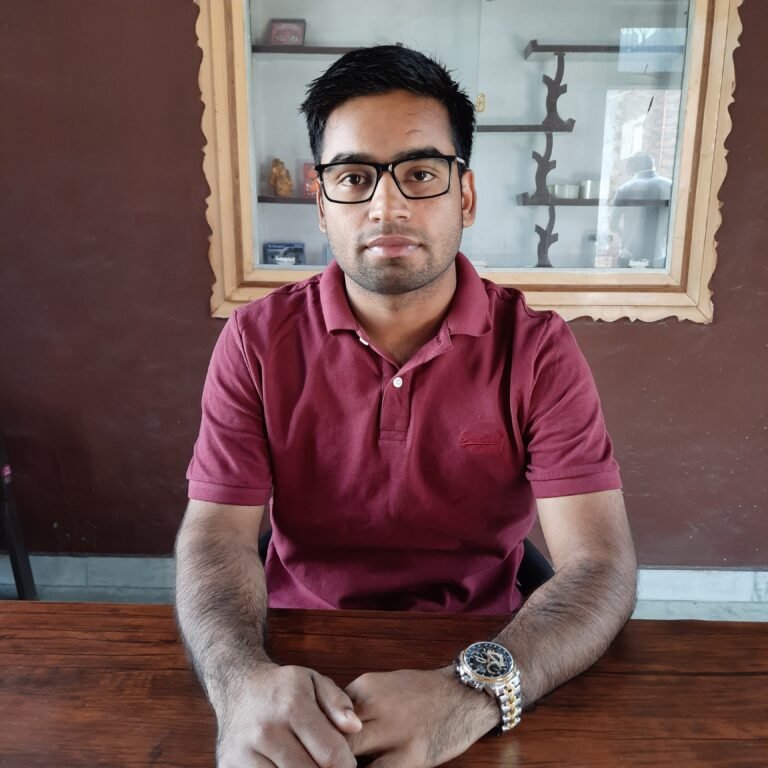 Rural Futures - Impact Curator
Rohit is a graduate from University of Delhi with over 3 years of professional experience. Previously worked on Aspirational District Transformation Program launched by NITI Aayog. Successfully executed various projects with special focus on policy research, conducting capacity building workshops and M&E. He strongly believes in the power of collaboration and is an avid reader of self-help books.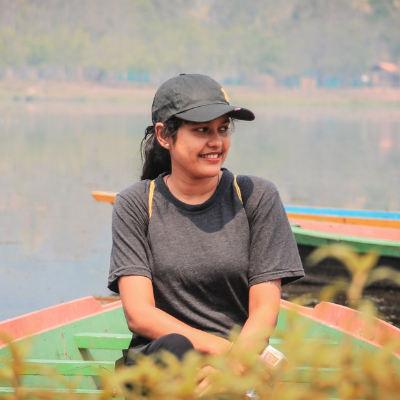 Rural Futures - Chief Operations Architect
A Graduate in Tourism Management and an avid learner of endemic flora, Sangita is part of the Eastern Himalayan Botanic Ark team of the Foundation. She's been working with Balipara Foundation since 2016 and has been instrumental in initiating Botanic Trail in Eastern Himalayan Botanic Ark. She has also been the focal point of different training initiatives by the Balipara Foundation for rural youth such as Birding, Photography, and community-based tourism. Currently a post-graduate student of Tourism Management at Guwahati University, Sangita firmly believes in the concept of sustainable tourism and its ability to provide alternative livelihood opportunities for people in rural areas.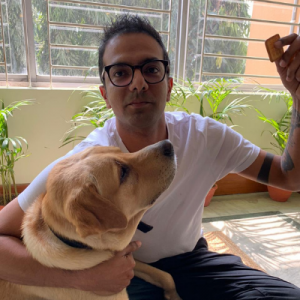 Rural Futures- Co-founder & Designer
Saurav heads the management at Balipara Foundation and he is also the lead architect & designer of the Rural Futures programme, which aspires to integrate ecological gains with upward socio-economic mobility of forest-fringe communities. Through Rural Futures, Saurav and his team mobilise forest-fringe communities (esp. youth) to engage in the complete value chain of ecosystem restoration – from collecting seeds & building nurseries to planting saplings back into the forest of their homesteads. Saurav is a trained biologist with a Bachelor's degree in Biotechnology from Manipal University, and a Master's degree in the Biological Sciences from the University of Manchester, Manchester, United Kingdom. Through his training in the sciences and especially the science of biology with a focus on intracellular communication, Saurav became interested in learning about how cells communicate with each other in an organism and then further how this communication enables them to grow from one cell – the zygote into a full-grown organism. It is through his interest in biological communication, Saurav became fascinated with the communications and feedbacks in the ecological world and how not only animals communicated with each other but the impact that humans have had on the faunal and floral diversity of the world. This eventually led him to the designing and creation of a conservation and livelihood plan which was human-centric and focused on human growth and well-being as a key aspect and indicator for sustained ecological growth and diversity enhancement.
Rural Futures - Operations Lead, Fellowship
Sreeja is a development practitioner with an expertise in forest conservation and management, which involves communities through capacity building exercises. She introduces interlinked multi-disciplinary approaches for the cause of sustainability. She has completed her M.A. in Development from Azim Premji University and started her career with Foundation for Ecological Security (FES). Further, her work involved building an in-depth understanding on the implications of land use changes, comprehending payment for ecosystem services (PES), benefits of carbon forestry and implementing a sustainable approach towards the growth and welfare of communities.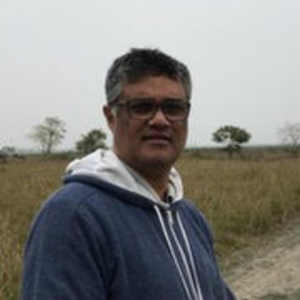 Rural Futures - Catalyst, Transformation
Sunil Colaso has a masters in business administration from Mumbai University and has participated at several leadership programmes at Harvard Business School in Boston and INSEAD near Paris . He has played several leadership roles in India and Africa including 7 years as Managing Director – Airtel Tanzania PLC. After 30 years in corporate life , Sunil  leverages his skills and experience to build sustainable partnerships for The Balipara Foundation. He is keen to learn the science and the impact of Naturenomics and share these learnings with corporate enterprises , educational institutions and Government policy making bodies enabling high impact for local communities and the environment in the Eastern Himalayan Region.
A bird watcher and a taxonomist, Susil is a self-taught expert on both. Susil's heart lies in the forests and everything around it. He has a tremendous knowledge of every species of bird that is there in the forests and has knowledge about the different types of trees and its valuable uses.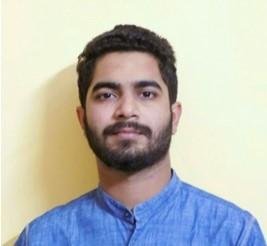 Rural Futures Communications Architect - Eastern Himalayan NaturenomicsTM Forum
Tanuz is native to Assam and has spent his childhood in Guwahati before moving to Delhi to pursue higher education. He has completed his graduation from SGTB Khalsa College in Delhi University and opted for Masters in Political Science from Jawaharlal Nehru University. During his education, he would also participate in multiple volunteering opportunities in underprivileged areas of Madhya Pradesh and Bangladesh. After his education, he has fully committed to work for marginalised people. He has worked with refugees in harsh climatic conditions of the Thar Desert and implemented, supervised relief projects for disaster prone communities in Assam. After gaining modest knowledge about natural disasters, Tanuz is currently researching the role of indigenous knowledge in coexisting with natural disasters. He can speak Bahasa Indonesia, Assamese, Hindi, English and his core interests are travelling and research.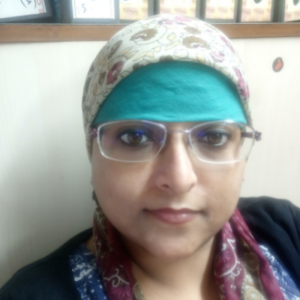 Trecy heads the Human Resource and Administration at the Foundation. A Commerce graduate from Gujarat University, she has diverse experience of over 5 years in administration, co-ordination, recruitment, compensation, payroll, performance management, research, and development. Besides handling HR & Admin responsibilities, she also functions as the Executive Assistant to the Co-Founders of the organization. Trecy is passionate about her work and believes with teamwork, motivation, proper planning, and guidance, we can contribute to building a sustainable future. In her free time, she likes to spend time with her son.
Tsuseki from Fakim Village, Nagaland have been working in wildlife conservation works for more than7 years. He has been working with the local communities in his village and surrounding with Youths and Children in wildlife conservation as Master Educator. He has done lots of documentation on biodiversity, like Moths, Butterflies, Birds, Mammals, Reptiles, and Plants etc. He got training from Green Hub Fellowship on video documentation for one year. He understands the fine balance between the imperative of wildlife and the needs of the people. He determined to revive back wildlife, lost land and improved our own water regime.
Anoko Mega, Arunachal Pradesh Rewilding the Eastern Himalayas Grants
Address – Lower Dibang Valley, Roing. 
Ten years ago, when Anoko Mega first rescued a pair of hog deer fawns from a neighbour, he knew his love for wildlife would eventually turn into conservation action. Hailing from the Idu-Mishmi tribe of the Lower Dibang Valley region in Arunachal Pradesh, Anoko has been paving the way in the conservation of the recently discovered subspecies of the Western Hoolock gibbon, known as the Mishmi Hills Hoolock gibbon. As a member of the State Board for Wildlife, he has been actively involved in wildlife rescues, leading fourteen conservation efforts so far.
Anoko has been part of the Abralow Memorial Multipurpose Society, a local conservation group that works on educating people on the need for environmental protection. Having learned wildlife-filmmaking from the renowned 'Green Hub' in Tezpur, Assam, he has since spent his time documenting the biodiversity of Mehao Wildlife Sanctuary. His films highlight the rampant wild meat trade of Hoolock gibbons, which has helped change the perception of the community towards the hunting and consumption of these primates. "Naively, I too have previously hunted them for meat, but today I learn from my mistakes and continue to spread the word wherever I go", Anoko confesses. There isn't a specific term for conservation in the Idu-Mishi language but their culture forbids the hunting of the Hoolock gibbons. According to folklore, killing, or even mimicking a Hoolock gibbon leads to bad luck; or the 'evil eye to be upon you'.
While superstition works in favour of the Hoolock gibbon in this case, hunting is not the sole threat they face. Mehao Wildlife Sanctuary, the prime habitat of the gibbons is under constant threat due to rapid 'unsustainable development', leading to fragmentation of habitat and populations of the Hillock gibbons. These newly privatized lands put the arboreal species under immense threat of electrocution by overhead power lines that now replace the trees that once existed. The danger of being attacked by dogs continues to loom on land, leaving the gibbon families stranded, with one family being limited to just two trees. The researches on these subspecies are relatively nascent, their populations are unknown and severely threatened, and hence there is an urgent need to protect them.
Generating scientific data on the Hoolock gibbon will be instrumental in implementing site-specific conservation plans. Anoko planned to adopt a community-based approach to sensitize and involve the local tribes in conservation, creating sustainable livelihoods and reducing anthropogenic pressure on gibbon habitats. He continued to interact with the villagers and gathered information about the threats faced by the gibbons, in turn learning about people's attitudes and interactions towards them.
 Anoko and his team often organized nature walks and plantation drives for school children, to better understand the Hoolock gibbons. It then dawned upon him that this could become an eco-tourism venture. "I wanted to create a successful -model and restore a fragmented gibbon spot and set an example for other such areas. We could bring tourists to sight and learn about gibbons in the area, and the money earned would be an incentive for farmers that owned land within the gibbon's habitat. People could also participate in planting trees, which he says will hopefully be used by gibbons for mobility" he says. Anoko's project has the potential to become a long-term sustainable model with high replicability, helping secure and restore gibbon habitats by creating dedicated corridors. Anoko chuckles at being called a conservation hero and does not believe he's doing something extraordinary. "It's everyone's responsibility to initiate conservation efforts that others can follow", he says. As corridors for the gibbons of Mishmi Hills are being gradually rebuilt, Anoko's tireless efforts have mobilized the local people to secure gibbon families and their fragmented habitats.