Chief Operating Officer
TCS, India
Subramaniam (NGS) is the Chief Operating Officer (COO) of TCS since February 2017. NGS is also an Additional Director and Chairman of Tata Elxsi Limited since November, 2014. 
Prior to taking over the COO's role he served as the Executive Vice President and Head of TCS Financial Solutions, a strategic business unit of TCS. In that role, he was responsible for steering the non-linear growth strategies, Products and Platform businesses of TCS for over five years. 
He has held many key leadership positions in TCS across Client Delivery, Business Development, integration of businesses and Product Development. As head of Banking and Financial Services practice for TCS for close to five years, he was instrumental in consolidating TCS's knowledge base, calibrating domain centric offerings, creating opportunities and laid the foundation for its verticalization. 
In steering TCS Financial Solutions, he led the company's efforts in launching a suite of products for Banking, Capital Markets and Insurance domains – TCS BaNCS, many of which have become world class solutions used by major financial institutions globally. 
He has been a part of TCS and the Indian IT Industry for the past 38 years. He has played a strategic role in several landmark projects that TCS undertook across geographies. He has in-depth knowledge on technology trends and systems policies of leading corporations. As a thought leader, he has spoken in global conferences and actively interacts and shapes opinion among industry analysts. 
NGS joined TCS in 1982 after completing his Masters in Mathematics from University of Madras and has had the benefit of attending various training programs including the Executive program for Growing Companies at Stanford University.
Addl Principal Chief Conservator of Forests Meghalaya, India
Member of the Meghalaya wing of the Assam-Meghalaya cadre of the Indian Forest Service (1988 batch)
Assignments in last ten years
 Addl. Principal Conservator of Forests, Meghalaya, Shillong since July 2017
 Joint Director in Forest Survey of India, Dehradun between July 2010 and July 2017 on deputation with Government of India
Chief Minister of Meghalaya India
Conrad Kongkal Sangma (born 27 January 1978) is an Indian politician who is the 12th and current Chief Minister of the State of MeghalayaHe assumed presidency of the National People's Party in 2016 after the death of his father and former Chief Minister P. A. Sangma. He was also the Member of Parliament from Tura (2016-2018) 
Conrad is a former leader of the opposition in the eighth Meghalaya Legislative Assemblyrepresenting the NPP from Selsella constituency in the West Garo Hills.Previously in 2008, Sangma became the youngest Finance Minister of Meghalaya.
Dr Shashi Tharoor, a third-term Member of Parliament for Thiruvananthapuram, is the bestselling author of twenty-two books, both fiction and non-fiction, besides being a former Under Secretary-General of the United Nations and a former Minister of State for Human Resource Development and for External Affairs in the Government of India. He has won numerous awards, including the Pravasi Bharatiya Samman, a Commonwealth Writers' Prize and the Crossword Lifetime Achievement Award. In 2019, Dr. Tharoor was also awarded the Sahitya Akademi Award in the category of 'English Non-Fiction' for his book An Era of Darkness. He chairs Parliament's Standing Committee on Information Technology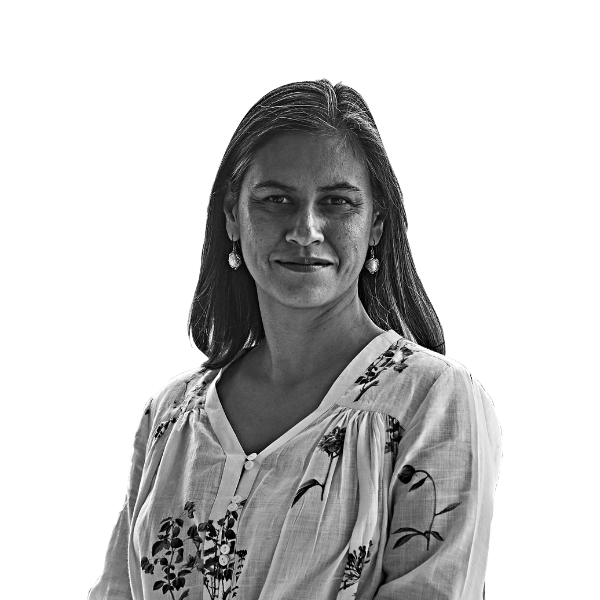 Co-Founder & MD
Glenburn Tea Estate & Boutique Hotel
North-Eastern India
Husna-Tara grew up with the best of both worlds: born and brought up in England, she spent eight years of her childhood at a boarding school in India. She returned to England at 16 to complete the International Baccalaureate Diploma in Oxford. During a gap-year backpacking expedition around the world, she met Anshuman Prakash, a fourth generation tea planter and six years later after a Natural Science and Post Graduate Certificate of Education degree at the University of Cambridge, she returned to India to marry him. After two years on a tea plantation in Kerala where tourism was growing, Anshuman and Husna-Tara conceived the idea of opening up tea estates to visitors, a bit like vineyards do in other parts of the world. 
In the summer of 2002, Husna-Tara and Bronwyn Latif, a talented designer from Delhi, lovingly restoredThe Burra Bungalow at Glenburn. Five years later The Tatler Travel Guide included Glenburn in its list of The Best 101 Hotels of the World. A decade ago she was able to extend The Glenburn Experience to Calcutta, unravelling the rich colonial history of the city to visitors through cultural and historical walks and tours. The Prakash family's latest venture is a new boutique hotel in the heart of the city called The Glenburn Penthouse, an elegant boutique hotel in the heart of historic Calcutta. Brand Glenburn is now recognised globally for its fine guest experience and attention to detail. Especially proud of their close relationship with the local community, a focus on sustainable practices, and most recently a conservation programme to save the Golden Mahseer, Glenburn Tea Estate was awarded the Gold Award for the Most Responsible Hotel in India for 2020.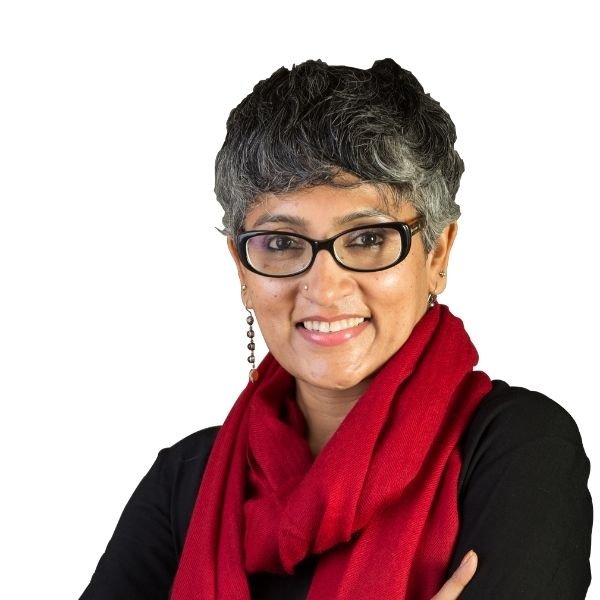 Shoba Mohan (Narayanaswamy) graduated in Zoology and pursued a post-graduation in English and Journalism and Mass Communication with the intention of concentrating on Science Journalism. School and college life on the eastern coast of India was spent amidst a kaleidoscope of interests ranging from poetry and reading groups, cinema, dance-drama, music and mythology, story-telling, floor-art and volunteering for nature conservation and marine research. 
With over 20 years in the travel industry, Shoba sits on board of several associations like RTSOI ( Responsible Tourism Society of India ) and is a member of India chapters of SITE, PATA, TOFT, IATO and is the Ambassador of TTC – an international association promoting experiential and transformational travel.  Shoba also actively engages with media, has recently been appointed as the Brand Ambassador for Transformational Travel Council and is an A List advisor for Travel + Leisure, advises Conde Nast on the trade side for events and is Sustainability Crusader for The DOPE, an online travel magazine.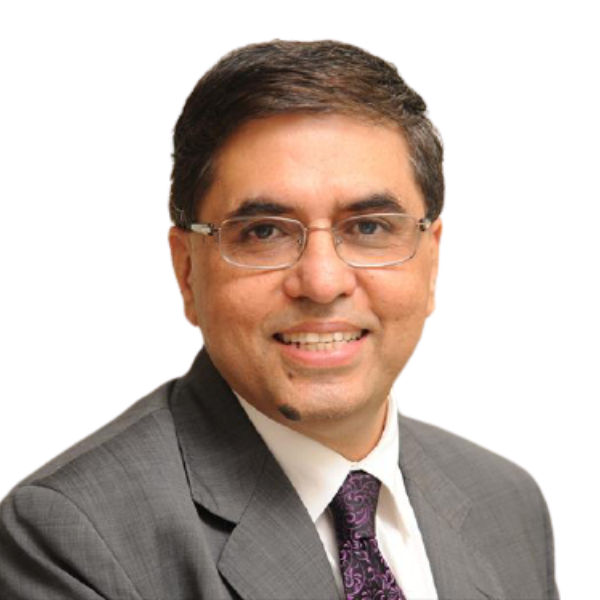 Managing Director, Hindustan Unilever Limited, India
Sanjiv Mehta is the Chairman and Managing Director of HUL since 30th June, 2018. He has been leading Unilever's business in India and South Asia since October 2013 as CEO and Managing Director, HUL and Executive Vice President, Unilever, South Asia. Sanjiv was appointed as President, Unilever, South Asia and member of the Unilever Leadership Executive, effective May 2019.
Sanjiv has been with Unilever for 26 years and during the last 17 years has led businesses in different parts of the world. He has been the Chairman and Managing Director of Unilever Bangladesh Limited (2002-06), Chairman and CEO of Unilever Philippines Inc. (2007-08) and Chairman of Unilever – North Africa & Middle East (2008 – September 2013).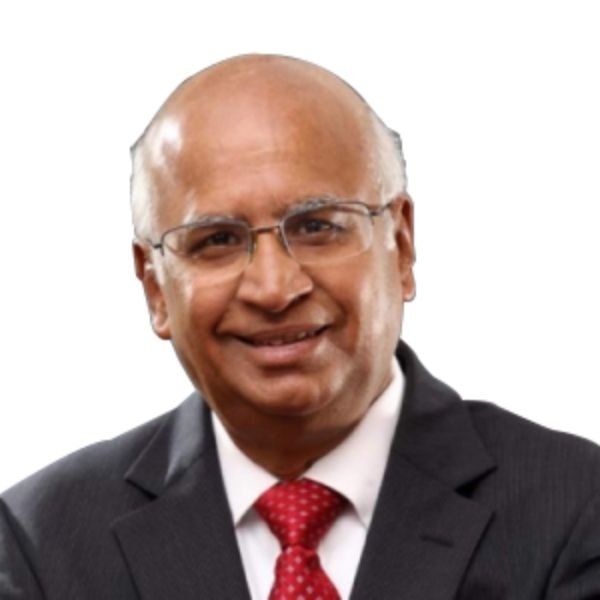 Governing Council Member
TISS, India
Subramanian Ramadorai, CBE was the adviser to the Prime Minister of India in the national council on skill development, Government of India. He held the rank equivalent to an Indian Cabinet Minister. He is also the chairperson of the governing board of the Tata Institute of Social Sciences and Bharathidasan Institute of Management, chairman of Indian Institute of Information Technology, Guwahati and Tata Elxsi. 
Earlier, he was CEO and MD of Tata Consultancy Services from 1996 to 2009 & Vice – Chairman of Tata Consultancy Services till 6 October 2014[2] transforming TCS from a company with $400 million revenues and 6000 employees to one of the world's largest software and services company with more than 200,000 employees working in 42 countries and revenues over US$20.0 billion.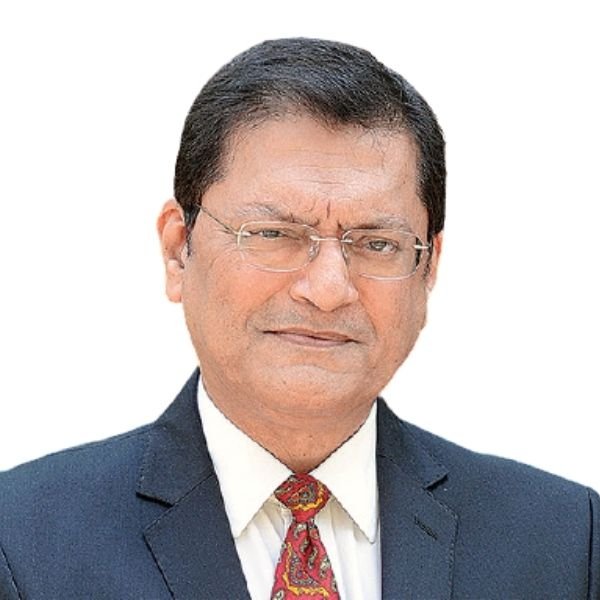 Advisor to Hindustan Unilever Limited, India
Mr. Pradeep Banerjee (57) joined the Company as a Management Trainee in 1980. He has held a series of assignments in Supply Chain, Research & Development and Categories. Mr. Banerjee became the Vice President – Technical (Home and Personal Care) in 2003 and later moved to UK in 2005 as Vice President, Global Supply Chain for Personal Care Category. 
He has also served as the Vice President for Global Procurement in Singapore. Mr. Banerjee was appointed as Executive Director – Supply Chain of the Company in March, 2010. He holds a Bachelor's Degree in Engineering (Chemical) from IIT Delhi. Mr. Banerjee is a member of Risk Management Committee of the Company.
Joint Director, Sunderbans Biosphere Reserve, West Bengal, India
Mr. Ravi Kant Singha is presently posted as Joint Director of Sundarbans Biosphere Reserve. He has had a career divided equally in the state of West Bengal and at the central ministries of Environment and Forests, and Rural Development. In the State, he has held senior posts in all the major wildlife protected areas, including Jaldapara Sanctuary, Neora Valley National Park, Singhalila National Park and Buxa Tiger Reserve. At the Centre, he has handled large social sector schemes such as the National Afforestation Programme, the Rural Water Supply Programme, and Rural Sanitation Programme. 
In the Ministry of Environment and Forests, he also handled the Taj Trapezium case in the Supreme Court of India, overseeing the implementation of their orders and finally closing the case. For this work, he was duly recognized by the Court with a Letter of Commendation. In both these Central Ministries, he handled the data processing work for monitoring purposes, and developed web-based online programmes for large data sets for easy monitoring and transparency. In the Ministry of Rural Development, he also handled the national award for rural sanitation – Nirmal Gram Puraskar, and co-ordinated an international conference – SACOSAN 3. 
Managing Director
Tata Steel, India
T. V. Narendran is an Indian business executive. He is currently the global CEO and Managing Director of Tata Steel, one of the largest steel producers in the world.He is the Vice President of Confederation of Indian Industry for the year 2019-20.
Prime Minister's Advisor for Climate Change (Rtd), India
Shyam Saran, senior fellow at CPR, is a former foreign secretary and has served as the Prime Minister's Special Envoy for Nuclear Affairs and Climate Change, chairman of the National Security Advisory Board, and chairman of the Research and Information System for Developing Countries. He is currently a member of the governing board of CPR, Life Trustee of the India International Centre, a trustee of the World Wildlife Fund (India), a member of the National Executive of FICCI, and an independent director at the Press Trust of India.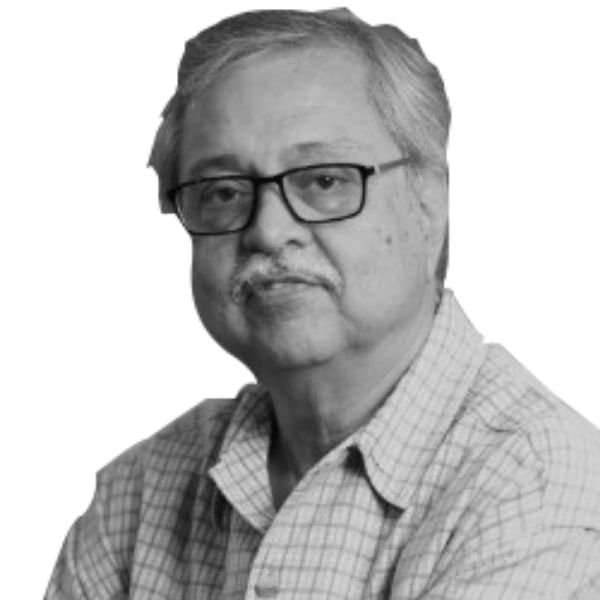 Historian & Author, India
Rudrangshu Mukherjee is an Indian historian and author of several major history books. He was formerly the Opinions Editor for The Telegraph newspaper, Kolkata and the Chancellor for Ashoka University, where he also serves as Professor of History.[1] He was the founding Vice-Chancellor of Ashoka when the University began in 2014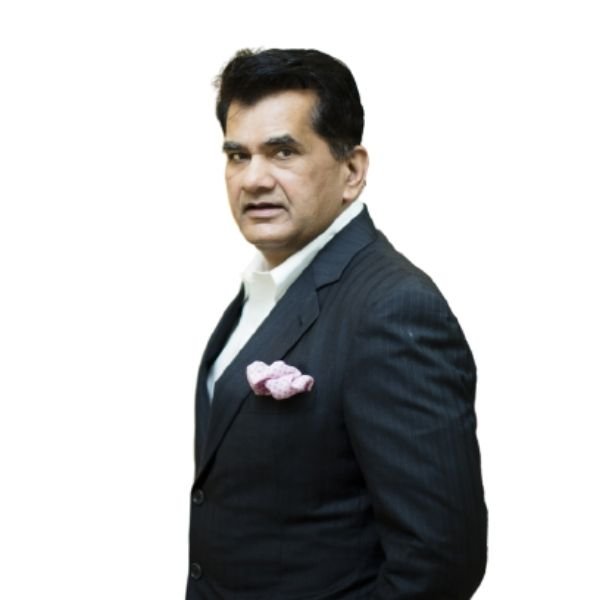 Mr. Amitabh Kant is presently CEO of National Institution for Transforming India (NITI). He is a member of the Indian Administrative Service, IAS (Kerala Cadre: 1980 batch). He is the author of Branding India – An Incredible Story. 
Mr. Kant has been a key driver of the "Make in India", Startup India, "Incredible India" and God's Own Country" initiatives that positioned India and Kerala State as leading manufacturing and tourism destinations. These campaigns have won several international awards and embraced a host of activities – infrastructure development, product enhancement, private-public partnership and positioning and branding based on extensive market research. 
Mr. Kant also conceptualized the "Atithi Devo Bhavah" – "Guest is God" campaign to train Taxi Drivers, Guides, immigration officials and make them stake holders in the tourism development process. Mr. Amitabh Kant was also the National Project Director of the Rural Tourism Project of UNDP which made a paradigm shift in spreading tourism to Indian villages which had core-competency in handicrafts, handloom and culture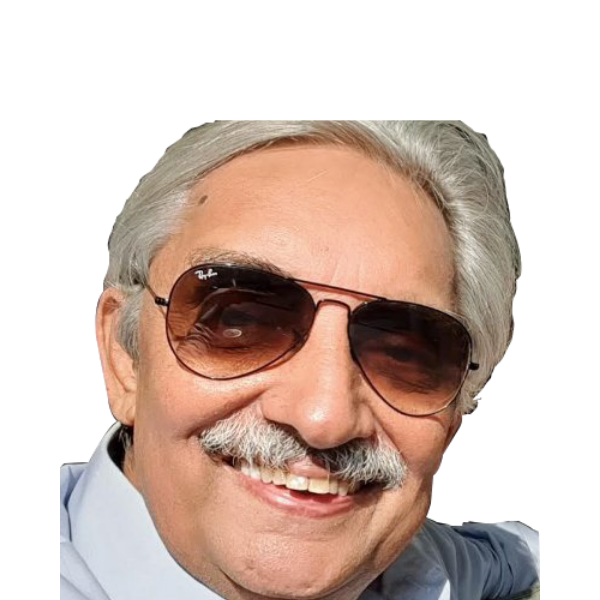 Sanctuary Nature Foundation, India
Bittu Sahgal is an environmental activist, writer and the founder of Sanctuary Nature Foundation, an Indian nonprofit conservation organization that works on environmental policy, advocacy, science, on-ground support and habitat management. He is also the founding editor of Sanctuary Asia, a wildlife and ecology magazine.
Chairman, Development Alternatives, India
Ashok Khosla is Chairman of the Development Alternatives Group, a consortium of social enterprises based in India whose mission is to create technologies, businesses and markets for large-scale generation of sustainable livelihoods.
Earlier, he was Director of the Office of Environment, Government of India, and Director, Infoterra in the United Nations Environment Programme. He is President of the Club of Rome and has been a Member of the Governing Bodies of the World Economic Forum in Davos, IUCN, WWF, IISD, the Stockholm Environment Institute, WETV and several other Indian and international organizations. 
He was Special Advisor to the Brundtland Commission and Chairman of the NGO Forum at the '92 Earth Summit in Rio de Janeiro. He is President of the Club of Rome and has been a Member of the Governing Bodies of the World Economic Forum in Davos, IUCN, WWF, IISD, the Stockholm Environment Institute, WETV and several other Indian and international organizations. He was Special Advisor to the Brundtland Commission and Chairman of the NGO Forum at the '92 Earth Summit in Rio de Janeiro. He is President of the Club of Rome and has been a Member of the Governing Bodies of the World Economic Forum in Davos, IUCN, WWF, IISD, the Stockholm Environment Institute, WETV and several other Indian and international organizations. 
He was Special Advisor to the Brundtland Commission and Chairman of the NGO Forum at the '92 Earth Summit in Rio de Janeiro. He has been board member of many government, industry and NGO bodies in India, including the National Security Advisory Board, the Science Advisory Committee to the Cabinet and the National Environment Council.
 Ashok Khosla studied at the Universities of Cambridge and Harvard. He was awarded the Stockholm Challenge Award in 2002, the UN Sasakawa Environment Prize in 2002 and the Schwab Foundation's Award for Outstanding Social Entrepreneur in 2004.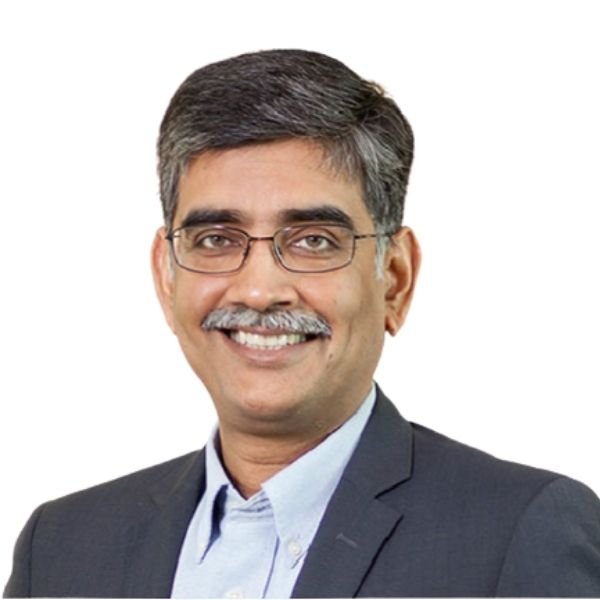 CEO & Managing Director, Tata Consumer Products, India
Currently, Sunil A. D'Souza is Chief Executive Officer & Managing Director at Tata Consumer Products Ltd. He is also on the board of Tata Coffee Ltd., NourishCo Beverages Ltd., Tata Starbucks Pvt Ltd. and TRIL Constructions Ltd. 
He previously occupied the position of General Manager-VIMAPS Region at PepsiCo, Inc. and Managing Director & Director at Whirlpool of India Ltd. He received an MBA from Indian Institute of Management Calcutta, an undergraduate degree from the University of Madras and an undergraduate degree from Pondicherry Engineering College.
Chief Minister of Assam
India
Shri Sarbananda Sonowal is an Indian politician who has been Chief Minister of Assam since 2016. Previously he served as Union Minister for Sports & Youth Affairs and Minister of State for Entrepreneurship and Skill Development in the Narendra Modi Government.He was elected to the 16th Lok Sabha from the Lakhimpur Lok Sabha constituency in Assam as a member of the Bharatiya Janata Party. 
He has previously served as the president for BJP Assam, and is also a National Executive Member of the party. Sonowal was the president of the All Assam Students Union from 1992 to 1999. Until January 2011, he was a member of the Asom Gana Parishad (AGP) political party but later joined the Bharatiya Janata Party. 
He is popularly known as a firebrand and dynamic youth politician, also regarded as a Jatiya Nayak of Assam, a title given by the AASU, the oldest student body of the state.In May 2016, he was elected to the Assam Legislative Assembly from Majuli and was sworn in as the 14th Chief Minister of Assam.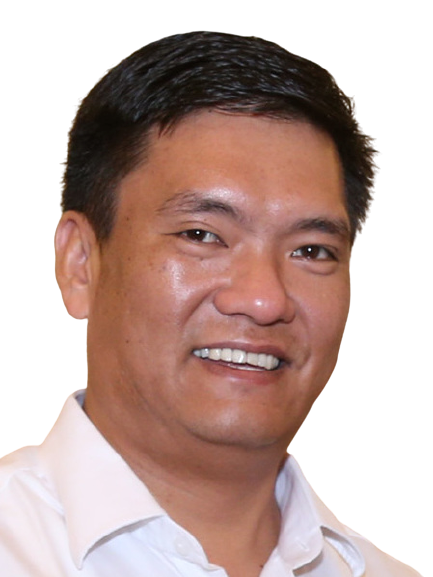 Chief Minister of Arunachal Pradesh, India
Shri. Pema Khandu is the Chief Minister of Arunachal Pradesh. Since becoming chief minister in July 2016, he and his government have twice changed their party affiliation; in September from the Indian National Congress to the Peoples Party of Arunachal, and then in December 2016 to the Bharatiya Janata Party. Previously he had served as Minister of Tourism, Urban Development and Water Resources in the state government of Congress leader Nabam Tuki.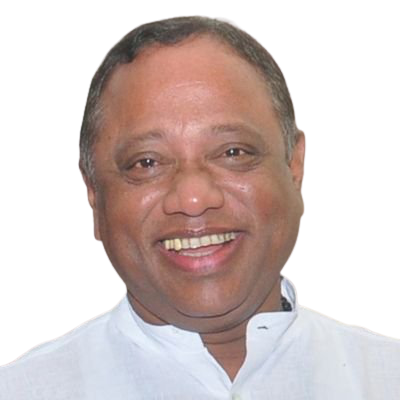 Shri. Parimal Suklabaidya
Minister of Fishery, Excise, Environment & Forest,
Govt. Of Assam
Parimal Suklabaidya is the current Minister of Environment Forest, Fishery and Excise Department of Assam government. Mr. Suklabaidya is a Bengali Politician who hails from Dholai constituency in Cachar District of Assam. He is a member of the Assam Legislative Assembly from the Bharatiya Janata Party. He became a minister in the Sarbananda Sonowal-led government in 2016 as a Bengali speaking MLA. He has been elected for the fourth time from his constituency.
Shri. Jayanta Malla Baruah
Assam Tourism Development Corporation, Assam
Jayanta Malla Baruah is an Indian politician from the state of Assam. He was a one term member of the Assam Legislative Assembly from 2011 to 2016. Baruah represented the Nalbari (Vidhan Sabha constituency). Baruah won the seat on an Indian National Congress ticket.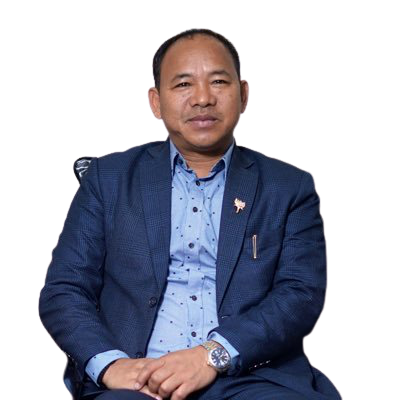 Minister, Youth Affairs and Sports, Water Resources, Environment & Forest
Arunachal Pradesh, India
Mama Natung is an Indian businessman and politician.Natung was elected unopposed from the Seppa West seat in the 2014 Arunachal Pradesh Legislative Assembly election, standing as an Indian National Congress candidate.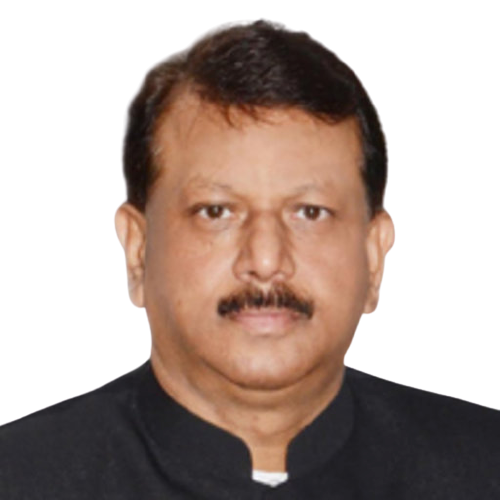 Director, Zoological Survey of India
Dr Kailash Chandra is currently the director of zoological survey of India, Kolkata and brings with him more than 35 years of experience .His research areas are biodiversity and conservation, sysmatics of insects. He is involved in conducting many expeditions and research on beetles.Dr Kailash Chandra also gives advises to wildlife advisory boards and biodiversity boards of Andaman and Nicobar Islands, Madhya Pradesh and Chattisgarh.