Gaurav leads WWF's conservation programme in Dawna Tenasserim Landscape in Myanmar. He is responsible for building strategic alliances and delivering conservation outcomes in partnership with the private sector, civil society organizations, and Myanmar government, in order to protect the unique biodiversity of this landscape. Prior to joining WWF in 2015, Gaurav worked with a number of organizations including World Economic Forum, Yunus Social Business, American India Foundation, and Barclays Investment Bank. Gaurav holds a Bachelor and Master in computer science from IIT Delhi, MBA from the ESMT and is a CFA charter holder.
U Win Myo Thu is a development practitioner with the over 30 year's working experiences extensively in environmental conservation and rural development. He studied at Asian Institute of Technology (AIT) for M.Sc in Rural and Regional Development with the background of B.Sc (Forestry) from Yangon University and Yezin Agriculture Institute. He also pursued the postgraduate training and professional fellowship of political science and environmental governance in United Kingdom (Center of International Development and Training, Wolver Hampton University) and United States of America (Syracuse University NY & California State University- Chico). 
He very often engaged in consulting assignments of several development agencies that included UN/ESCAP, United Nation Development Program (UNDP), United Nations Food and Agriculture Organization (FAO), Asian Development Bank (ADB), etc. He professionally contributed to the numbers of policy development works such as national communication report on climate change, national biodiversity strategic action plan (NBSAP), national environmental performance assessment, national rural development strategic framework for poverty reduction and Myanmar Sustainable Development Plan (MSDP). 
In addition to these contributions, he has been actively advocating for cancellation of Hydropower Mega-Dams, promotion of Renewable Energy instead of Coal Fire Power Plant, improving land tenure security of the poor and indigenous people, introducing Green Financing for green innovation and growth, and strengthening common platform for civic empowerment in the process of natural resource governance such as Extractive Industry Transparency Initiative (EITI) and Forest Law Enforcement Governance and Trade (FLEGT). At present, he is a chairman of local non- profit organization – Association of Advancing Life And Regenerating Motherland (ALARM) as well as Senior Advisor to local consultant firm – EcoDev.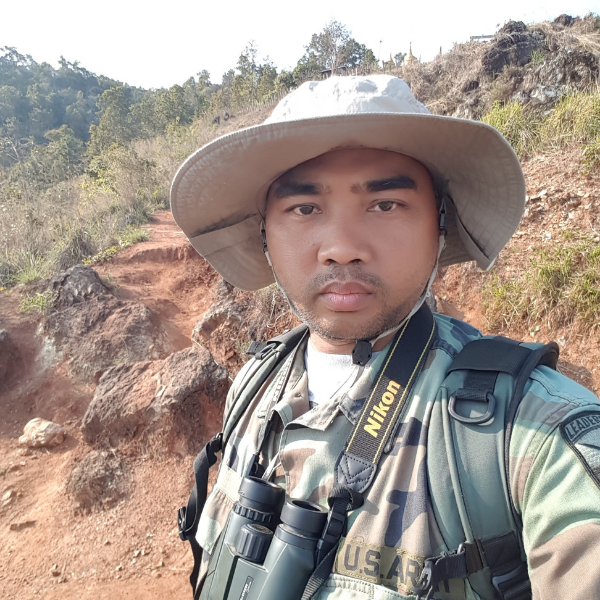 More than 10 years' experience of project management and financial management for several projects on the protected area management, buffer zone development, community development, conservation awareness, ecosystem management, ecotourism development and wildlife conservation. 
A team leader of nationwide hoolock gibbon conservation status review project between 2008 and 2010, and hoolock gibbon site-based conservation projects in Indawgyi Biosphere Reserve and Pauksa Mountain. Discovered Myanmar snub-nosed monkey in 2010 and since 2012, led the process of new protected area designation of the newly discovered monkey. 
He also led the process of new protected area nomination of western hoolock gibbon key population site in Pauksa Mountain since 2017. The project management area covers Imawbum national park and Indawgyi Biosphere Reserve in Kachin State, Pauksa Mountaion in Magway region and Karst landscape in Mandalay region, Shan state, Kayah state, Kayin state and Mon state.
Nuklu Phom is a Ph.D research scholar of Sam Hegginboton University for Agriculture Technology and Science, doing his research on Forest management issues. During the last 15 years he is engaged with community mobilization, human resource development and community sustainable livelihood, Local leadership development towards social transformation and team building, Resurging traditional education system and community biodiversity conservation initiatives. 
Under his initiative, a huge forest area has been declared as the Yaongyimchen Community Biodiversity Conservation Area which gives asylum to hundreds of floral and faunal species. The forest has become one of the largest roosting site for 1.7 millions Amur Falcon every year. He is also engaged in creating a Biodiversity Peace corridor which was launched by the state chief secretary, in March 2020.