About Festival
Team
Submit a Film
Contact Us
Eastern Himalayan Naturenomics™ Film Festival (EHNFF) is an initiative to bring together some of the finest films on nature conservation, livelihood, and community development from all across the globe to provide the audience with insights into current issues and case studies on definitive steps towards deriving a plan for a sustainable future. The focus will be on grassroots-based and community-driven solutions along-with performances by traditional artists from the Eastern Himalayan region.
Build a platform for filmmakers working on the area of Nature Conservation, Community
Development and Livelihood to present their stories and for close interactions with the audience
Encourage outcomes-based planning for futures sustainability
Encourage filmmakers to promote such issues from grassroots to wider audience
Identify and recognise exceptional filmmakers working on these focus areas
Provide the audience with an opportunity to watch some of the finest film on the focus areas and
towards greater awareness of pressing issues
The Eastern Himalayan Naturenomics™ Film Festival is an initiative of Balipara Foundation, a Non- Profit Organisation based in Assam in the Eastern Himalayas. Established in 2007 Balipara Foundation works towards community development and conservation of natural resources in the region through the concepts of Naturenomics™ and Rural Futures.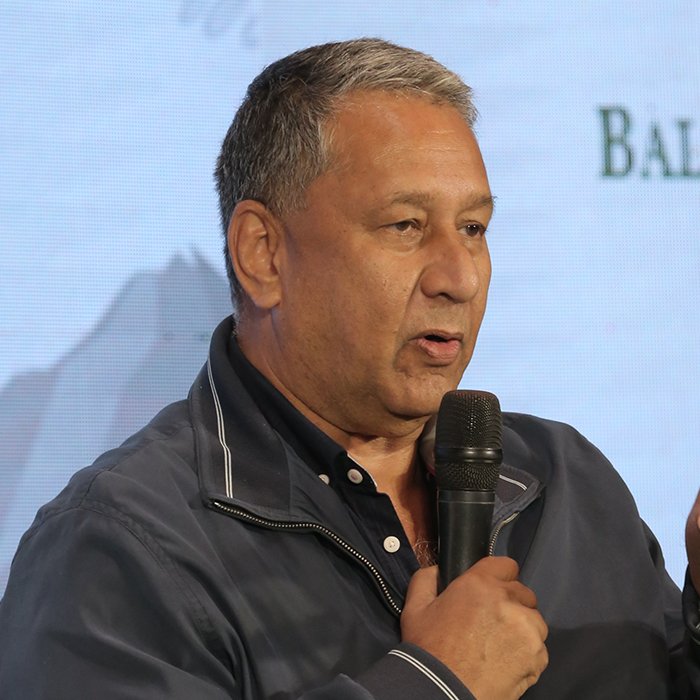 Chairman, Ranjit Barthakur
President
Balipara Foundation
Ranjit Barthakur is a social entrepreneur, committed to pursuing social change through innovative cutting-edge concepts, ecological neutrality and impactful action. He has pioneered the concepts of Naturenomics™ and Rural Futures, with a view to inspiring community-based conservation and livelihoods in the Eastern Himalayas. Though his journey began with ITC in Mumbai, his heart and soul has always been in Assam. Partnering with Globally Managed Services, he gives back to the indigenous communities of the Eastern Himalayas via projects focused on strengthening ecological civilizations and building social mobility through natural capital. Ranjit Barthakur served as CEO of Hutchison Max-Touch (Vodafone) in India and has established other ventures such as Agilysis (formerly NetDecisions), Advent Healthcare and Green Ecological Managed Services (GEMS & Nature-First) – later acquired by TCS, with him serving in an advisory position. He is the current Chairman and Director of the Indian Premier League team, the Rajasthan Royals, and encourages the role of sports and education for the nation's development. He is simultaneously also the Chairperson of the Federation of Indian Chamber of Commerce and Industry – North East Advisory Council, Amalgamated Plantations, Blenheim Chalcot IT Services India and Clearscore India Financial Services, and is an advisor to Tata Consultancy Services and Tata Global Beverages.
Co-Chair, Prabir Banerjea
Managing Member
Balipara Foundation
Prabir Banerjea is the Co-founder and Managaing Member of Balipara Foundation and is the Chief Executive Officer of Globally Managed Services. Prabir comes with over 35 years experience, having worked with multinational FMCG companies and plantation/agricultural companies. Previously he was Vice President Marketing and Sales for VST Industries (British American Tobacco associate company) and Chief Operating Officer, Agri Business for Amalgamated Plantations Pvt Ltd (a Tata Enterprise). Prabir has extensive knowledge of the North East and was also part of the core team for the 'Revitalising Assam Tea Industry' policy formulation along with Government of Assam Industries Department and Indian Tea Association officials.
Roopa Barua is a fan of the cinematic medium. She seeks to create nuanced cinema that goes beyond geography and human boundaries. Roopa latest film 'Daughters of the Polo God'  based on women's polo in Manipur premiered at the Equus Film Festival, New York in November 2018. She is also the co-producer for an Argentinian documentary called 'Sisters of the trees' based on Piplantri in Rajasthan. Roopa has also won multiple awards in 2015 for her documentary 'Riders of the Mist' that is about a hundred year old bareback racing tradition in Assam, India with semi-feral ponies. Riders of the Mist premiered in the United States (Houston) in March 2015. She won the Best Documentary award at the Houston Film Festival, and the Nashik Film Festival. Long Live Cinema considered Riders of the Mist one of the Top Ten best documentaries in India for 2015. It also won the prestigious Equus Award in New York to tour the premier equestrian circuit. Her short film Falkland Road was shown at the Afghan Human Rights in 2012. Roopa is also a frequent contributor to the movie blog 'A Potpourri of Vestiges'. She covered the Cannes Film Festival 2015 for films in both the Palme D'Or and the Un Certain Regard categories for this blog.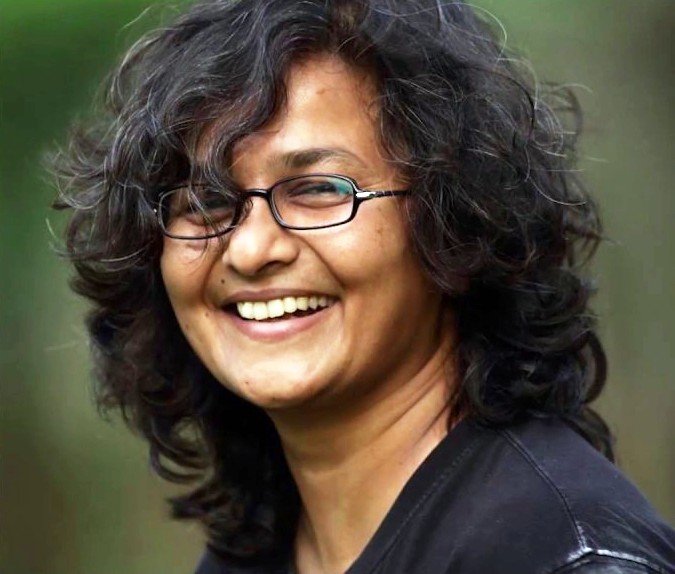 Winner of multiple Green Oscars, Rita Banerji heads Dusty Foot Productions (DFP), a wildlife and environment film-making and communications agency. She is also the founder of Green Hub – a community and youth-based fellowship, and video documentation centre for work related to the environment and social change in North East India, in collaboration with North East Network. Since 2003 under DFP she has consistently produced a range of award winning films on diverse subjects – turtle conservation, traditional fisheries, hunting of wild meat, watershed development, medicinal plants etc. Her film "The Wild Meat Trail" won the Panda award , also known as the Green Oscar at Wildscreen 2000. Earlier as part of the core team, she won the Panda Award in 1994 and 2000 for "The Last Migration" and "Shores of Silence – Whale Sharks in India". In 2017 Green Hub Project won the Manthan Award for leveraging the power of youth in environment, through the digital medium. She was awarded the National Geographic – CMS Prithvi Ratna award in 2017 and The RBS Earth Hero award in 2018 for contribution to environment conservation through films.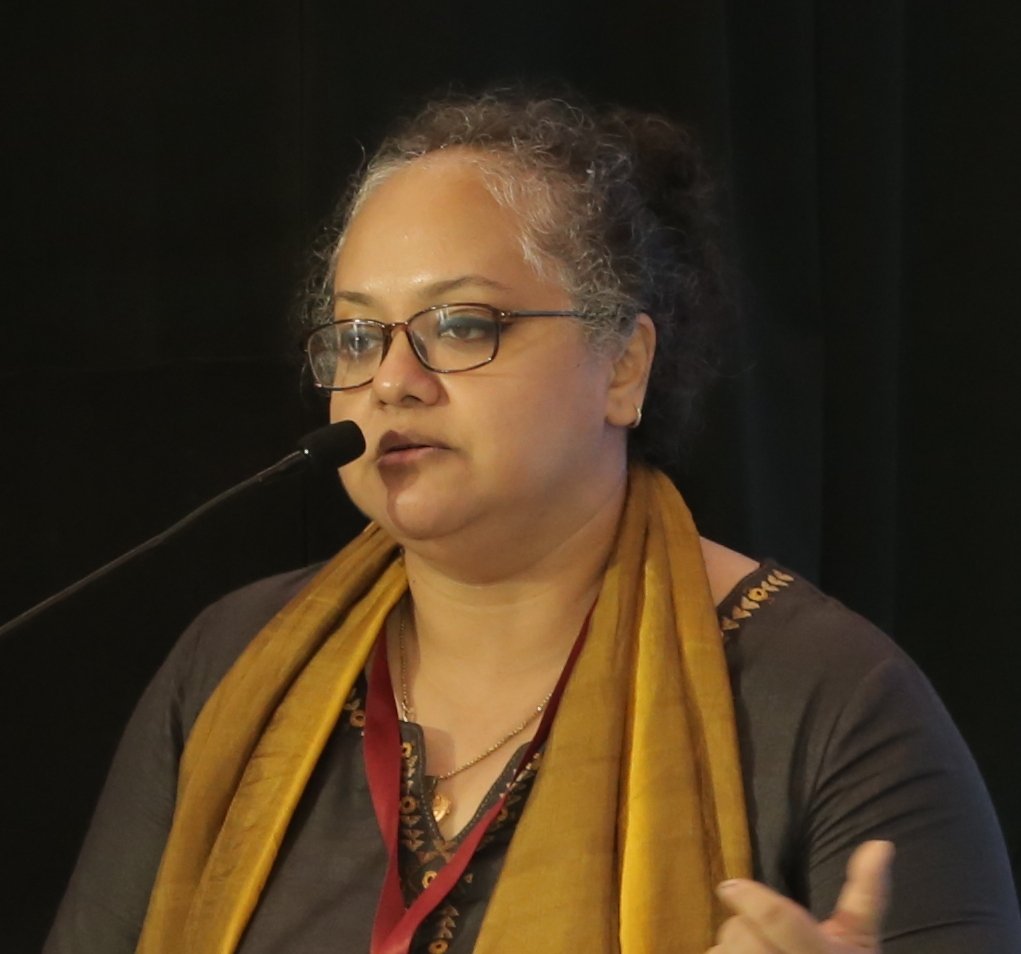 Singer, Voice Artiste
Geologist
Dr Sunayana Sarkar is a geologist/academician/researcher by profession and a singer/songwriter by passion. The boundaries are often blurred and interchangeable between the two. Besides being the lead vocalist of a Mumbai-based blues-rock band called Melange, she has pursued 22 years of being a recording voice/vocal artist with the Walt Disney Inc., erstwhile Fox Studios, DreamWorks and delivering for Original Amazon and Netflix localization content, with over 3000 songs to her credit till date. She has worked as a composer for short films and has avid interest in environment and conservation.
Entries are invited for Competition Section under the following Terms & Conditions.
Submission is open for – Short Films, Documentaries, Fiction, Non Fiction related to the focused areas of the film festival- Nature conservation, community development and livelihood.
Submission to Eastern Himalayan Naturenomics TM Film Festival 2020 is open ONLY to residents of India.
There is no minimum or maximum age limit to participate in Eastern Himalayan Naturenomics TM Film Festival 2020.
Maximum run time for films to be submitted to Competition Section of Eastern Himalayan Naturenomics TM Film Festival 2020 is 30 Minutes only including credits.
Films that have been produced between Jan 2019 and June 2020 shall alone be eligible for submission.
All films that are submitted must be screened in their original language with English subtitles wherever applicable.
Non refundable Registration fee for each entrant will be Rs 200/- (Rupees Two Hundred Only).
Organizers are entitled to use any of the entries/films and content thereof including posters, images, clips etc. for publicity and promotional purposes across media in connection with the festival.
Entrant confirms and warrants required legal authority to submit the entry into the Festival and to use all music, images, and content in the entry.
Producer(s) of the submitted film will be solely liable for any copy right issue arising out of but not limited to story, dialogues, music etc. The organizers shall not be liable in any manner for any such claims, actions, liability, damage, suits, costs and expenses whatsoever arising out of such films. Producers/Participants agree to indemnify the organizers in the event of any third party claims in this regard.
No requests by Participants/Producers for private screenings to selection committee members will be entertained. All entries/films must be submitted directly to the organizers only in the manner as detailed herein.
Once a film has been selected/shortlisted it cannot be withdrawn from the festival.
Films submitted for selection at Eastern Himalayan Naturenomics TM Film Festival 2020, should not be available at any other online or screened in any offline platform for public viewing in Northeast India until completion of the film festival.
Last date for submission of entries is 30th June 2020.
Entries can be submitted online at www.filmfreway.com, or www.baliparafoundation.com/EHNFF2020 or offline in DVD format to the following address with completely filled Submission form:
Films submitted offline can pay the non refundable submission fee Rs 200/- through net banking at the following account, transaction slip of the payment to be enclosed with the hard copy of the submission form.
A/c Name : Balipara Tract & Frontier Foundation.
A/c No : 919010093323420
Bank name : Axis Bank Ltd
Branch : Zoo Road Branch, Zoo Road, Guwahati, Assam.
IFS Code : UTIB0001298
MICR Code : 781211008
Swift Code : AXISINBB140
Jyotirmoy Barpujari
Eastern Himalayan Naturenomics TM Film Festival 2020
Balipara Foundation
Nabin Enclave, 1A, 1 st Floor, Near Geetanagar Field
Zoo Narengi, Mother Tersa Road
Guwahati 781021, Assam
Ph: +91 970 60 12 661
The announcement of the winners and the prize distribution will happen at the Eastern Himalayan
Naturenomics TM Film Festival 2020, September in Guwahati.
'The Best Director' Award will be given to the selected Director and 'Best Film' award will be given to
the Producer(s) of the respective film.
The cost of shipping an entry to the contest must be paid by the entrant.
Decision of the management and jury will be final and non-challengeable.
All disputes shall be subjected to the exclusive jurisdiction of the Courts of Guwahati.