Amit Patro, Member of Impulse Model Press Lab Core Committee, and Editor, Sikkim Express Amit Patro is one of the youngest daily newspaper editors in the North-eastern region of India. … He became the Editor of Sikkim Express in 2003 at the age of 24 and turned the weekly into a Daily Newspaper.
Ms. Mayalmit Lepcha is a strong flag bearer of Lepcha culture and traditions and has been working to protect Dzongu, the homeland of Lepchas (Indigenous Sikkimese Tribe) for as long as she can remember. She and her organization have been fighting for over 14 years against onslaught of large run of the rivers to build dams in Dzongu and other parts of Sikkim. She has also dedicated a lot of efforts to keep Lepcha culture and traditions alive and passing them onto the future generations of young Lepchas. She is the President of the Sikkim Indigenous Lepcha Tribal Association and regularly organizes events and programs for young Lepchas. She is a believer of gender equality and regularly encourages young Lepcha women to take a more active role in leadership.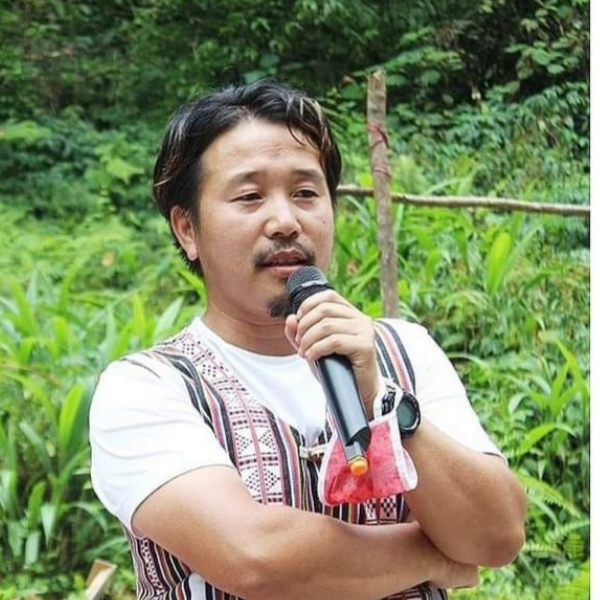 Mr Gyatso is an activist and a social entrepreneur. He is the General Secretary of Affected Citizens of Teesta – an organization which has been spearheading anti Dam movement for past 20 years in Sikkim. The organization has also done history community led hunger strike in 2007-2009, 915 days which forced government to scrapped 4 dams in Dzongu region. ACT still effectively run campaigns in Sikkim #SaveTeesta campaign, which is trying to fight upcoming NHPC 520MW in the last stretch of free-flowing river.
Professor Mahendra P Lama
Prof Mahendra P Lama (b 1961), a noted development economist, has been a senior Professor in the School of International Studies in Jawaharlal Nehru University, New Delhi. He is presently Chief Economic Adviser in the rank of a Cabinet Minister in the Government of Sikkim. He was the founding Vice-Chancellor of the Central The University of Sikkim and became the youngest VC of a national University in India. He served as the Chief Economic Adviser in the Government of Sikkim with a Cabinet Minister Rank (2002-2007) and the Pro-Vice-Chancellor of Indira Gandhi National Open University (IGNOU), New Delhi. He is presently the Government of India's nominee in the Eminent Persons Group set up by the Prime Ministers of India and Nepal. He was bestowed full Professorship at the relatively young age of 39 by India's premier Jawaharlal Nehru University.
Mr Kaushik is a Research Analyst at TERI School of Advanced Studies. He has a Master's degree in Renewable Energy Engineering and has worked in sectors relating to energy efficiency, solar rooftop segment and energy policy.