Dr Dhurbajyoti Sahariah is a professor in the Department of Geography of Guwahati University, Assam. Prof, Sahariah completed his Ph.D thesis entitled as Wetlands of the Brahmaputra floodplain in Darrang district, Assam: A fluvio- geomorphic study', in the year 2009 from Guwahati university itself. He is also a M.Phil in Geography with a specialisation in Geomorphology. In his 20 years of teaching experience, Mr Sahariah published a total of 40 research publications in Journals and edited books. 
With his extensive knowledge on the subject of GIS and Remote Sensing in Natural Resource Management obtained from International Institute for Geo-Information and Earth Observation Enschede, The Netherlands. 
Mr Sahariah has been fundamental and contributing his expertise to a series of ongoing projects like 'Climate change impact assessment of threatened taxa in the Eastern Himalaya: Regeneration and conservation strategies', 'Dynamics of sedimentation and its impact on local resources in Upper North Bank of Brahmaputra: An integrated study using field surveys and geospatial technologies', to name some. Mr Sahariah who is a recipient of the Nuffic Fellowship from Netherlands Government in 2006 and the Commonwealth Travel Grant in 2005 is presently associated a series of projects initiated by the Indian Space and Research Institute.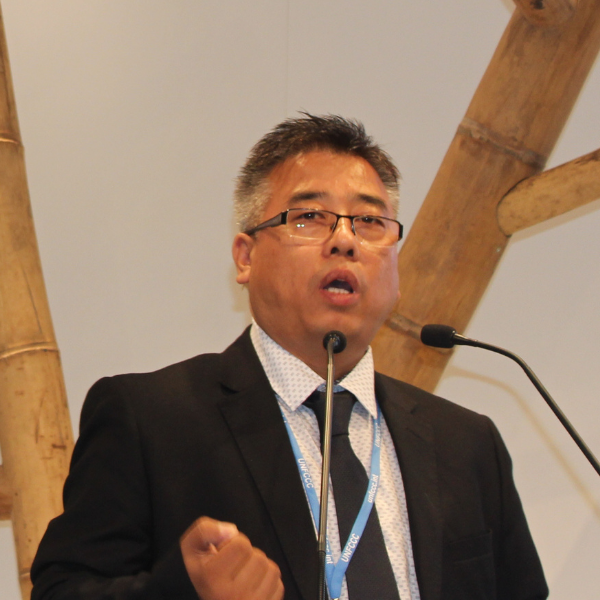 Dr T. Brajakumar Singh is currently appointed as the director to the Directorate of
Environment and Climate Change unit of the Forests & Environment department of Manipur. Mr Singh is also handed over with the additional charge as as a Nodal officer to a series of other state government assignments like, Environmental Clearances for Developmental Projects under the Environmental (Protection) Acts and Rules 1986; Social Impact Assessment under the Right to Fair Compensation and Transparency in Land Acquisition, Rehabilitation and Resettlement (Social Impact Assessment and Consent) (Manipur) Rules, 2014; Member (Environment Expert) of State Level Committee for the Manipur Conservation of Paddy Land Act, 2014; Nodal Officer for Composite Water Management Index to liaise with the NITI
Aayog, Government of India for all matters pertaining to the Water Management Index, to name a few.
He is also currently holding the additional charges for a series of Manipur Forest & Environment department initiatives like, State Environmental Monitoring R & D Laboratory; State Climate Change Cell, Manipur; Environmental Clearances; Environmental Impact Studies; Preparation of Action Plan for Rejuvenation of Polluted Rivers in Manipur; Preparation of Action Plan for District level and State Environment Plan; Preparation of Action Plan for Rejuvenation of Water Bodies in Manipur. Mr Singh is also the convenor to the Technical Committee for State Wetlands Authority of Manipur.
Mr Salam Rajesh is an Imphal based media professional, and currently works as an independent researcher and writer on socio-environmental issues. He coordinates campaigns and advocacy for indigenous peoples' rights. As an activist, Mr Rajesh has worked in the Loktak Lake Ramsar site for the past 20 years being associated with (i) issues of displacement of fishers and farmers in the lake area due to human interventions, (ii) activities related to wildlife in the lake area, and community participation in conservation of Loktak and adjoining wetlands. He is currently associated with different activities of fishing community living at Champu Khangpok floating village in Loktak Lake. His focus of present study and interest is on the relationship shared by local communities with their surroundings, including land, forests and water bodies.
He writes for newspapers and journals on socio-environmental stories. Mr Rajesh also associates as a member to list of organizations like the IUCN Commission on Environmental, Economic and Social Policy (CEESP); ICCA (Indigenous Territories and Community Conserved Areas) Consortium; Manipur State Wetlands Authority; and State Board for Wildlife in Manipur, amongst others.
Dr. Abhinandan Saikia is an Assistant Professor at the Tata Institute of Social Sciences (TISS), Guwahati campus. He is associated with the Centre for Ecology, Environment and Sustainable Development in the institute. Prior to this, he has worked in organizations like National Institute of Science, Technology and Development Studies (NISTADS – CSIR), World Wide Fund for Nature (WWF) to name a few. 
His thematic areas of interest are –
Agroforestry, Traditional Knowledge System, Common Property Resources, Innovation and theories of Institutional change. 
Academically, Dr. Saikia is from an interdisciplinary background. He did his B.Sc in Botany from Cotton College (under Gauhati University), M.Sc in Environment Management from Forest Research Institute, Dehradun and Ph.D from the Centre for Studies in Science Policy (CSSP), under the School of Social Sciences, Jawaharlal Nehru University (JNU), New Delhi. 
To name a few of his publications, Dr Saikia's name is associated to prominent research works like the Biodiversity Significance of North East India, for The study on natural resources, water and environment nexus for development and growth in North-East India, World Bank Background Paper No. 13, New Delhi, 2006.